Why Buy A Travel Trailer?
Complete House On Wheels Light Weight - Easily Towable All Amenities With Added Privacy One Of Its Kind Experience Perfect For Recreation Provides Boost To Business At Hotels And Resorts Versatile - Both For Personal & Business Use
Cherokee Wolf Pup Travel Trailers
Step inside the thrilling world of Cherokee Wolf Pup and discover the ultimate in versatile, lightweight, and on-the-go adventure! Designed by the experts at Forest River, Inc, this travel trailer is the epitome of convenience and comfort, perfect for spontaneous road trips, as weekend homes, and feature mobile rooms in hotels and resorts. With its easy towing capabilities and nimble maneuvering, you'll be ready for any adventure that comes your way. So why wait? Join the thousands of satisfied customers who have made the Cherokee Wolf Pup their go-to companion!
The Forest River Cherokee Wolf Pup Range of Travel Trailers is available for purchase for the first time in India, only @ClubCampers!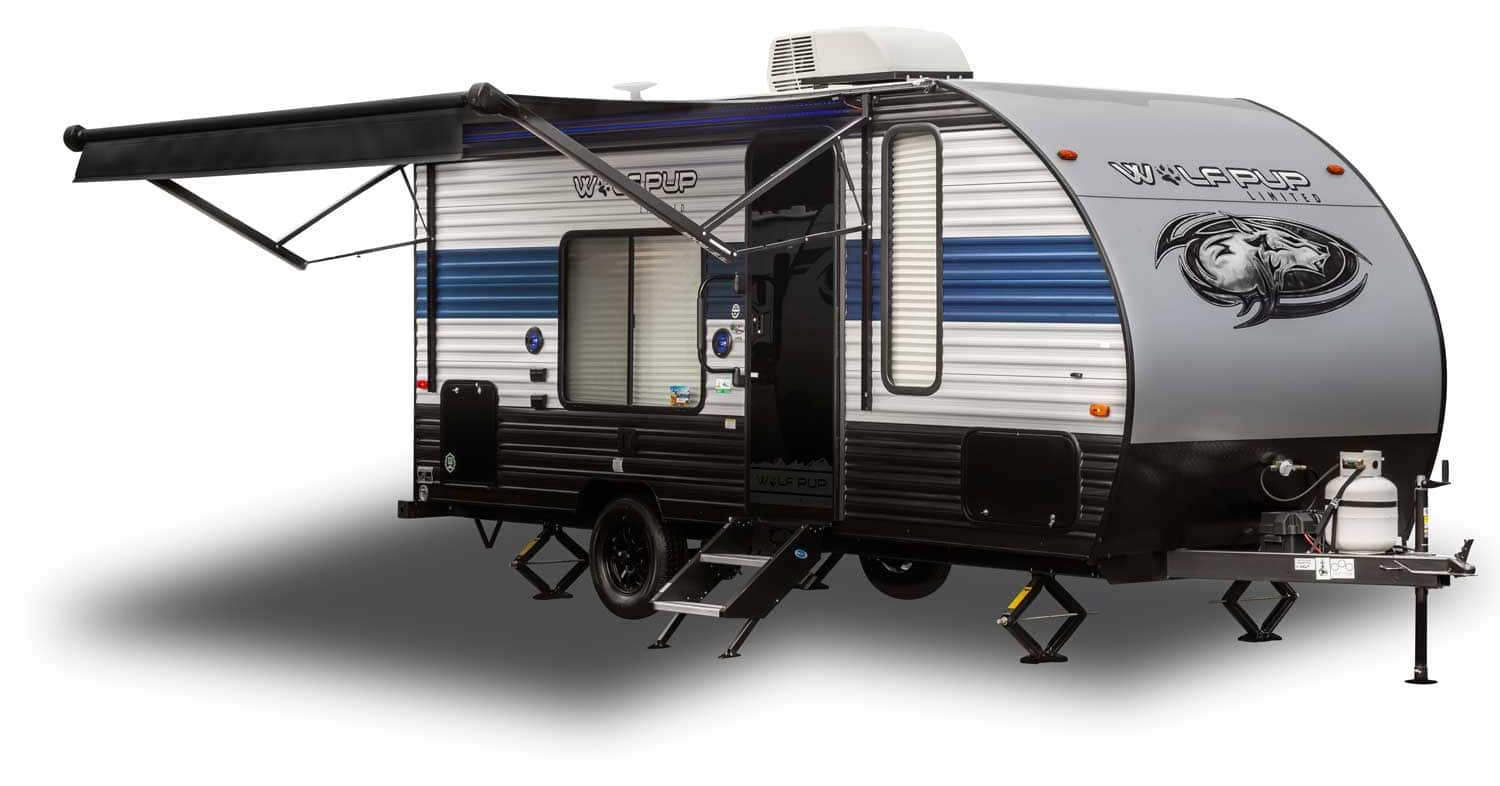 Models Available For Sale: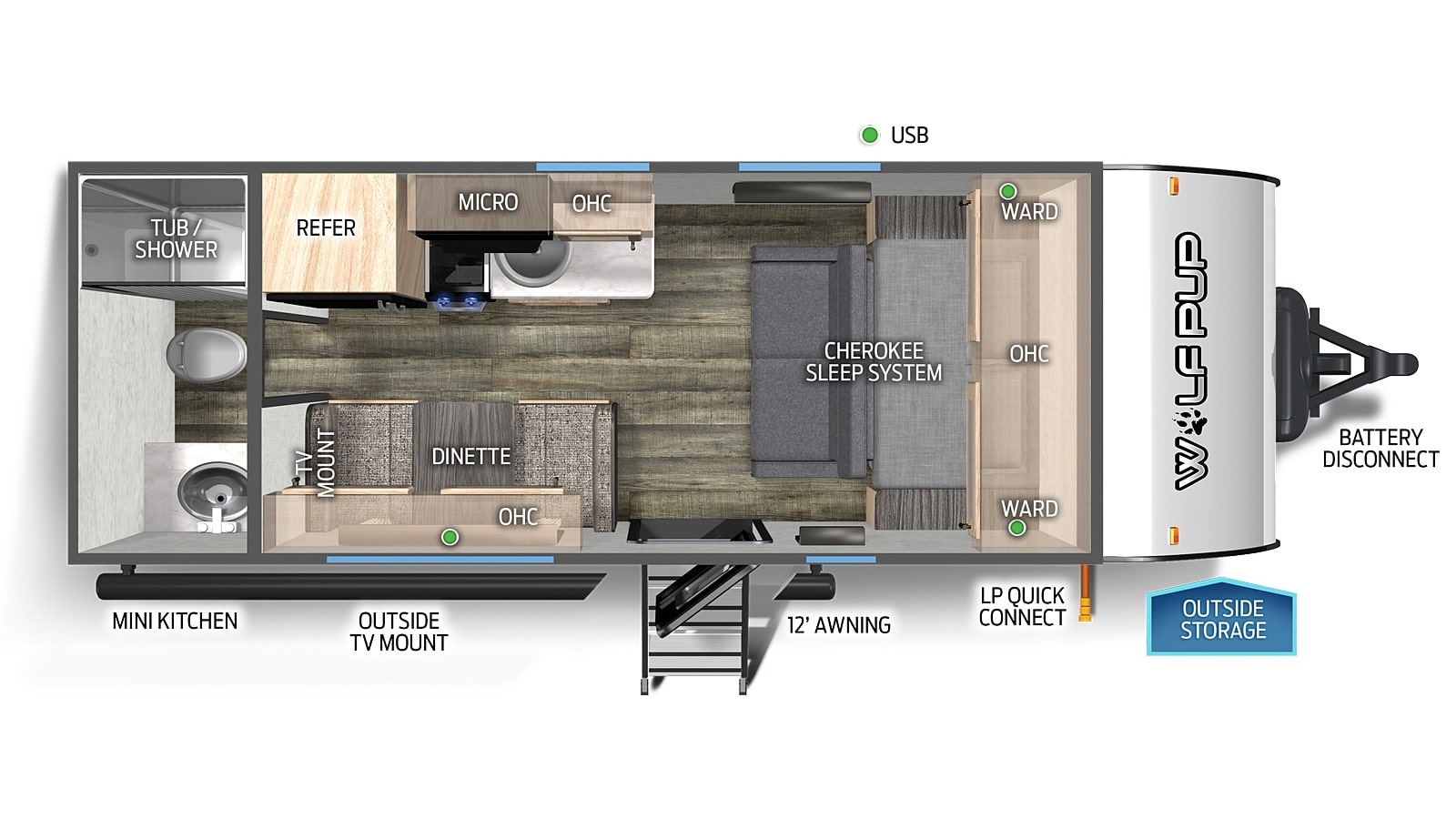 Cherokee Wolf Pup 16FQ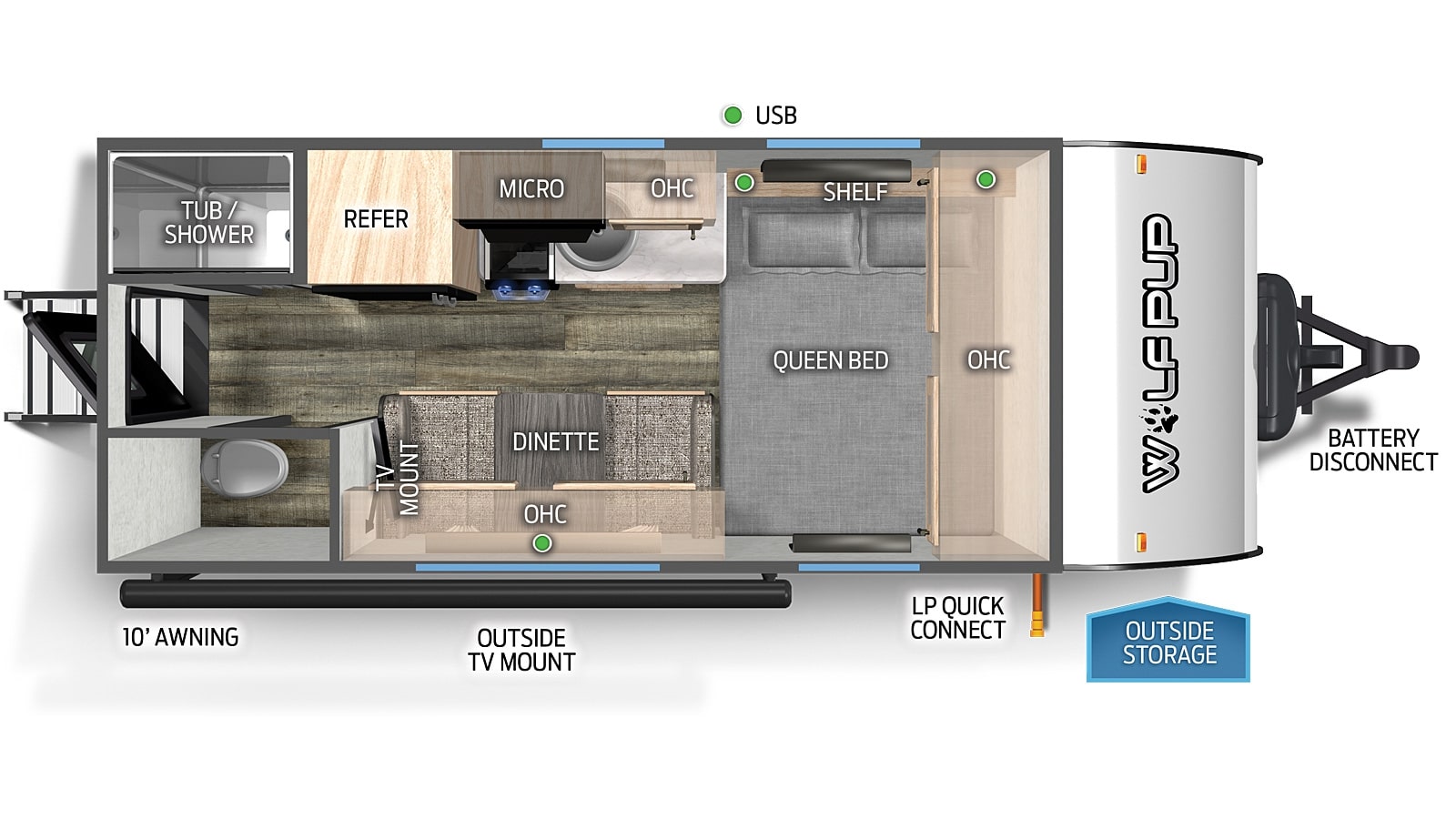 Cherokee Wolf Pup 14CC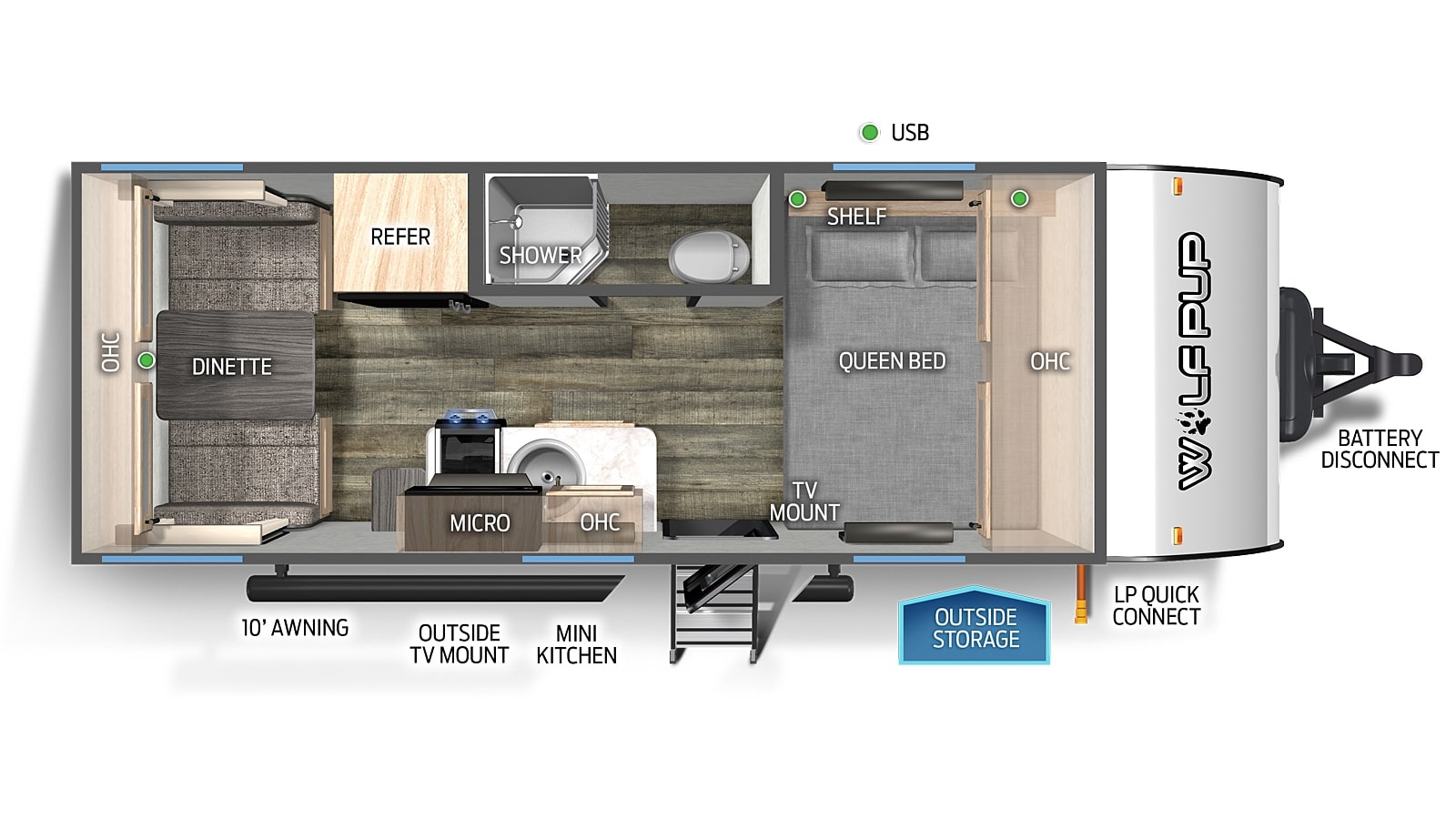 Cherokee Wolf Pup 16TS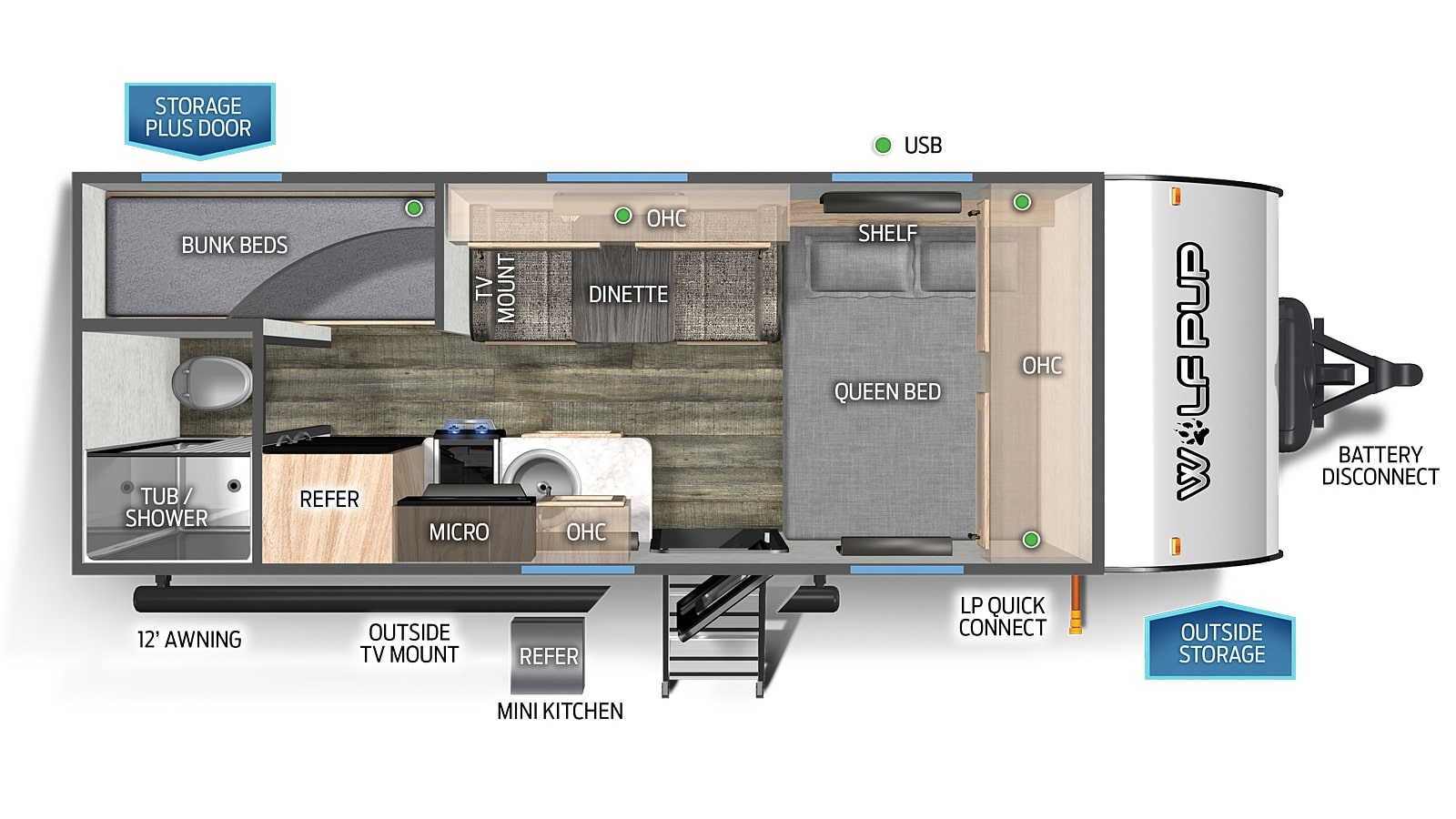 Cherokee Wolf Pup 16BHS
Coachmen Viking Travel Trailers
Embark on a journey of endless adventures with the Coachmen Viking travel trailer! As a proud member of the Coachmen family, the Viking line promises to deliver the ultimate experience, no matter whether it is for recreation, bonding with family and friends, or using it for business in hotels, resorts and destination locations. With a range of models to choose from, you're sure to find the perfect fit for your family and business's needs. Don't miss out on the opportunity to create memories that will last a lifetime! Get your Coachmen Viking travel trailer today!
The Forest River Coachmen Viking Range of Travel Trailers is available for purchase for the first time in India, only @ClubCampers!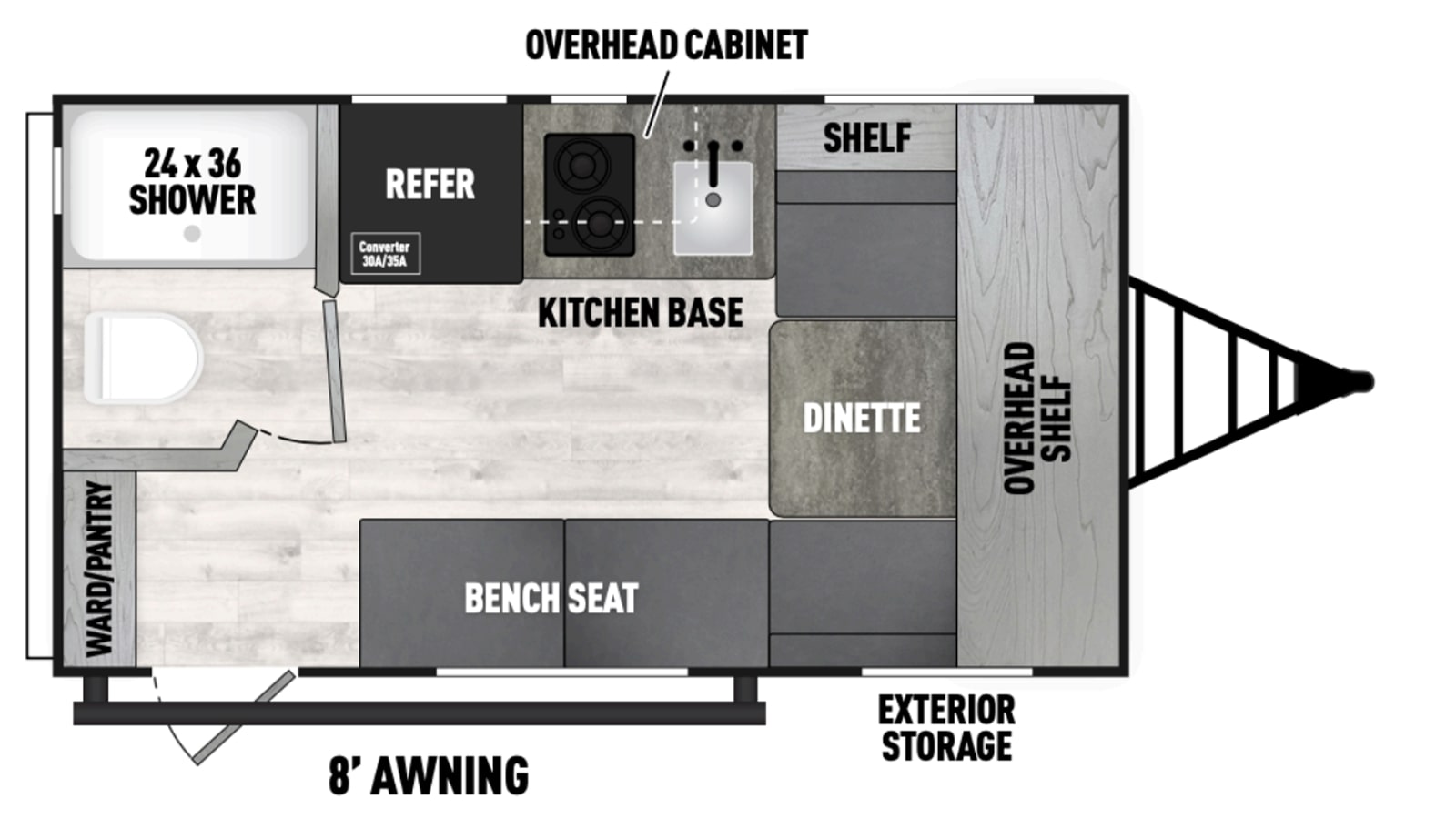 Coachmen 14SR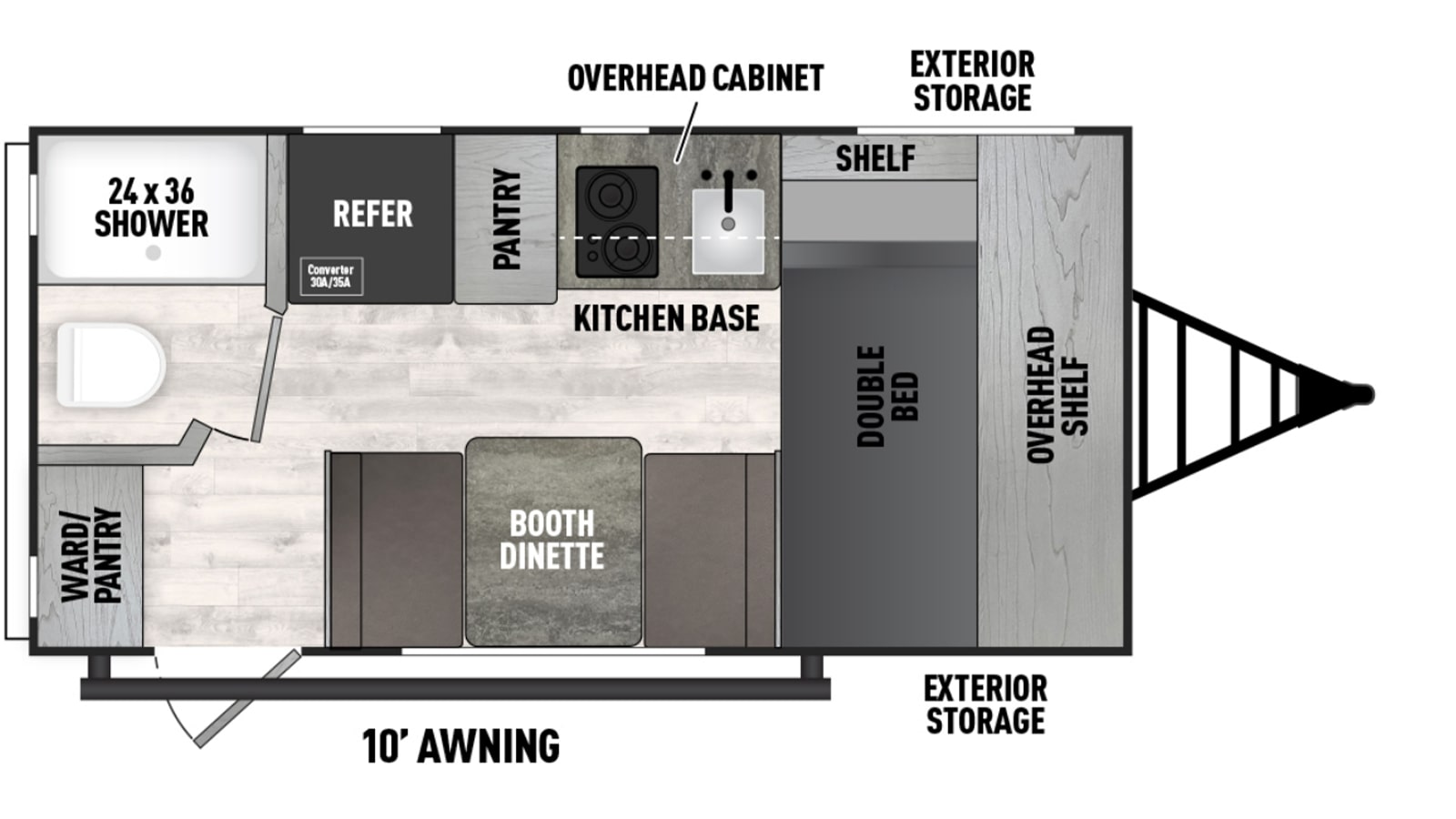 Coachmen 16SFB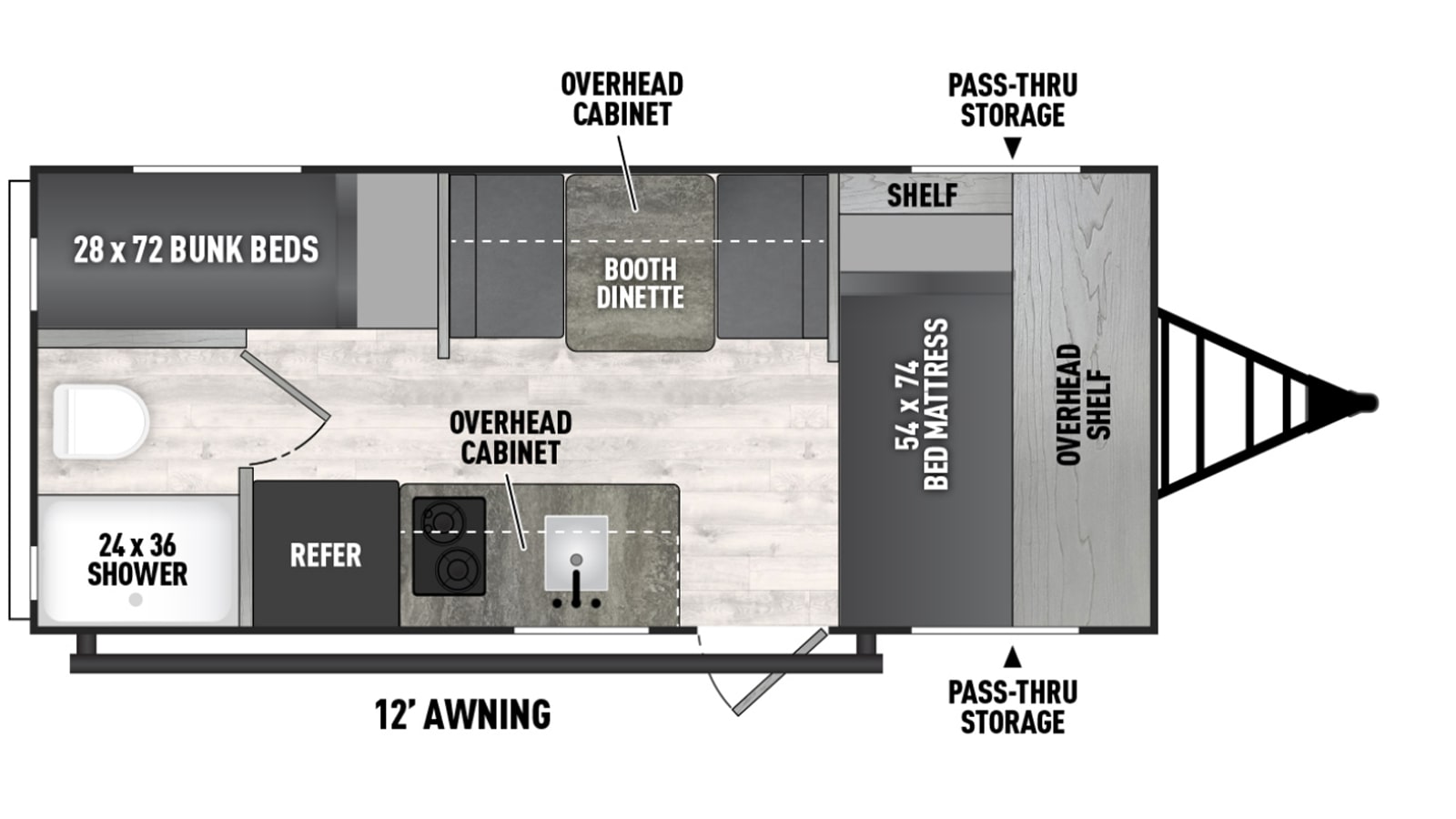 Coachmen 17SBH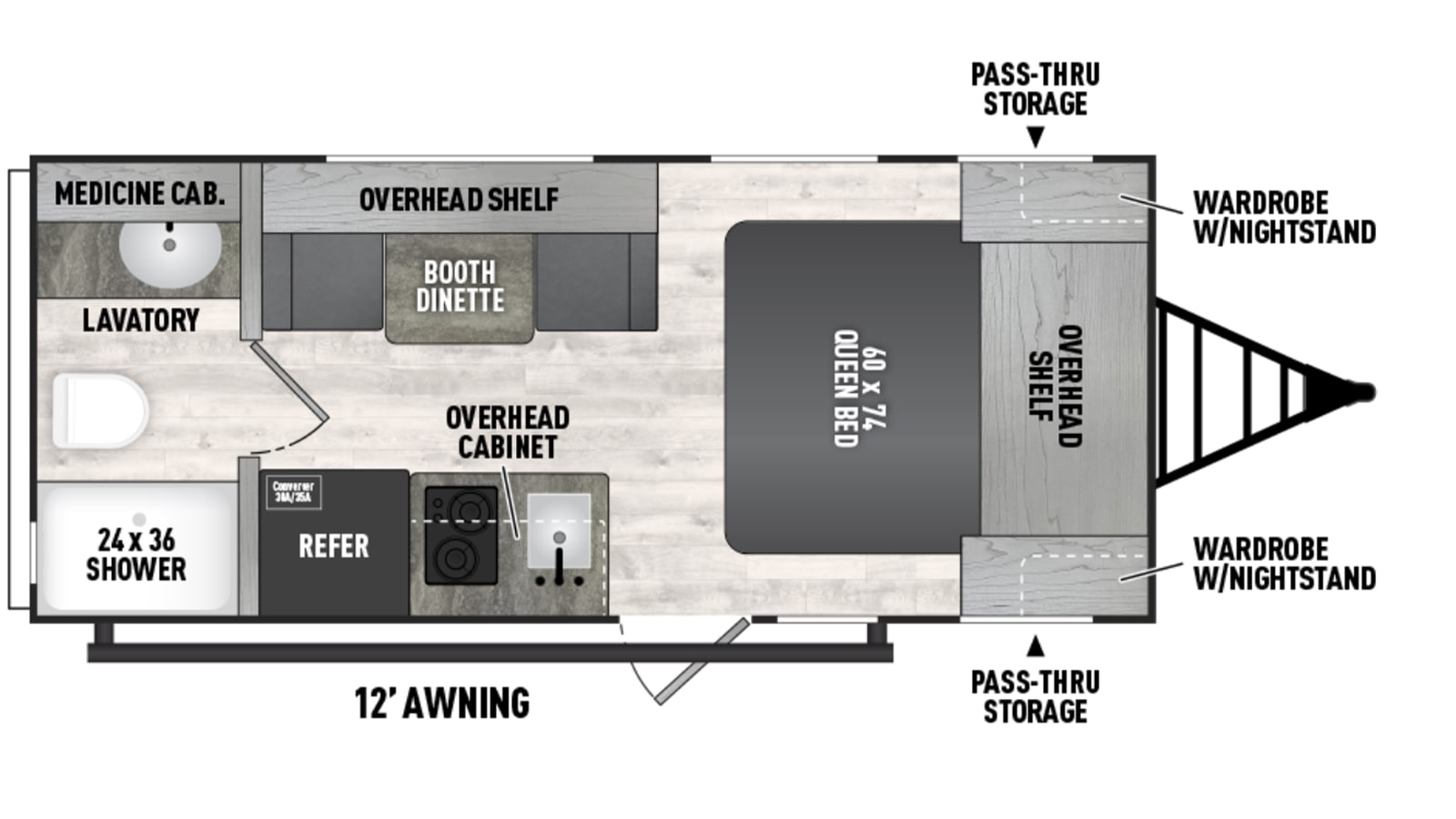 Coachmen 17SFQ
Shasta offers a wide variety of quality lighter weight floorplans that are packed with convenience and value. The interiors are bright and airy with modern woodgrain cabinetry, LED interior lights and residential styling countertops. You will love the large stainless steel residential refrigerator and fireplace to spark up your interior!
The Forest River Shasta Range of Travel Trailers is available for purchase for the first time in India, only @ClubCampers!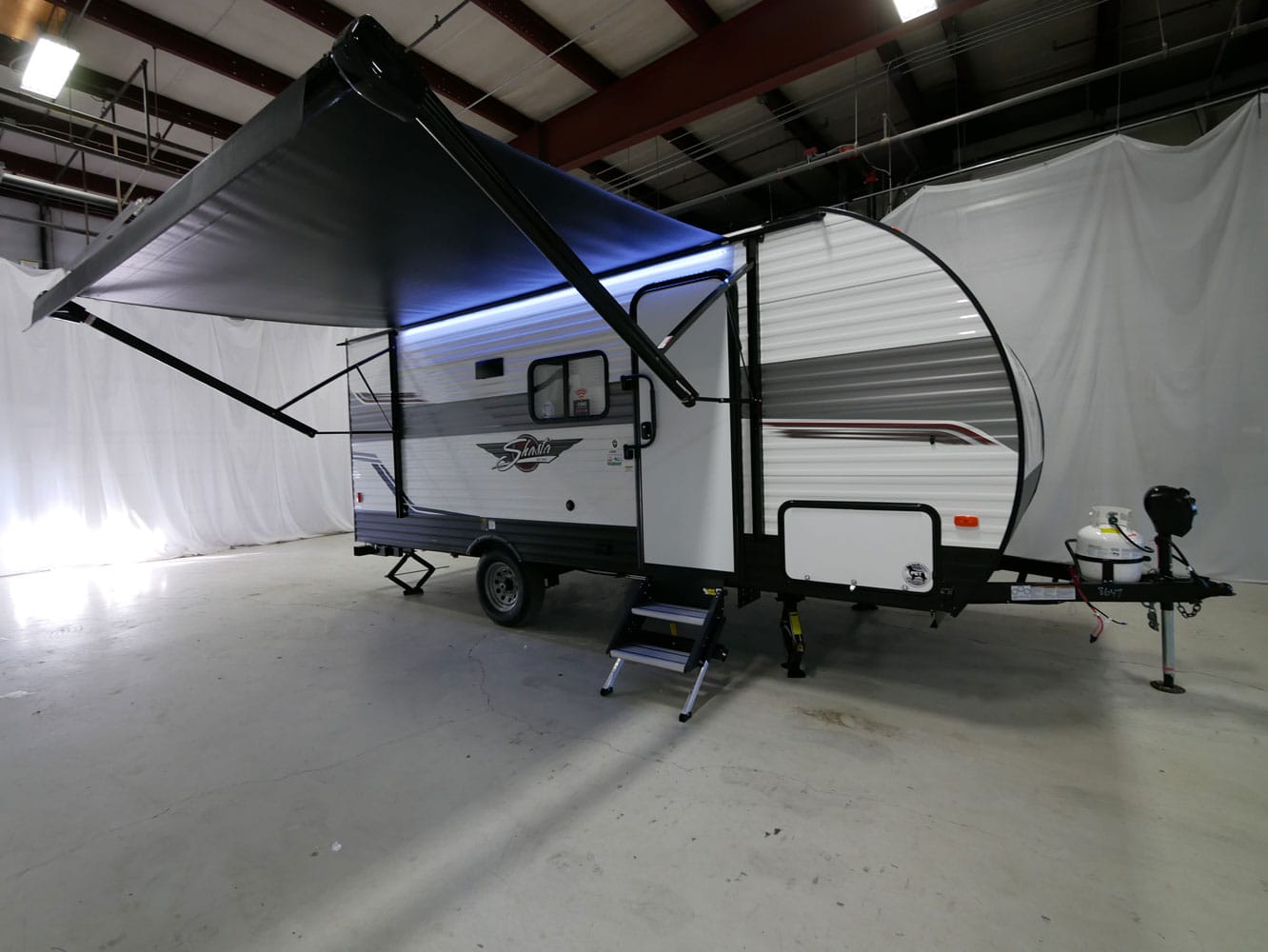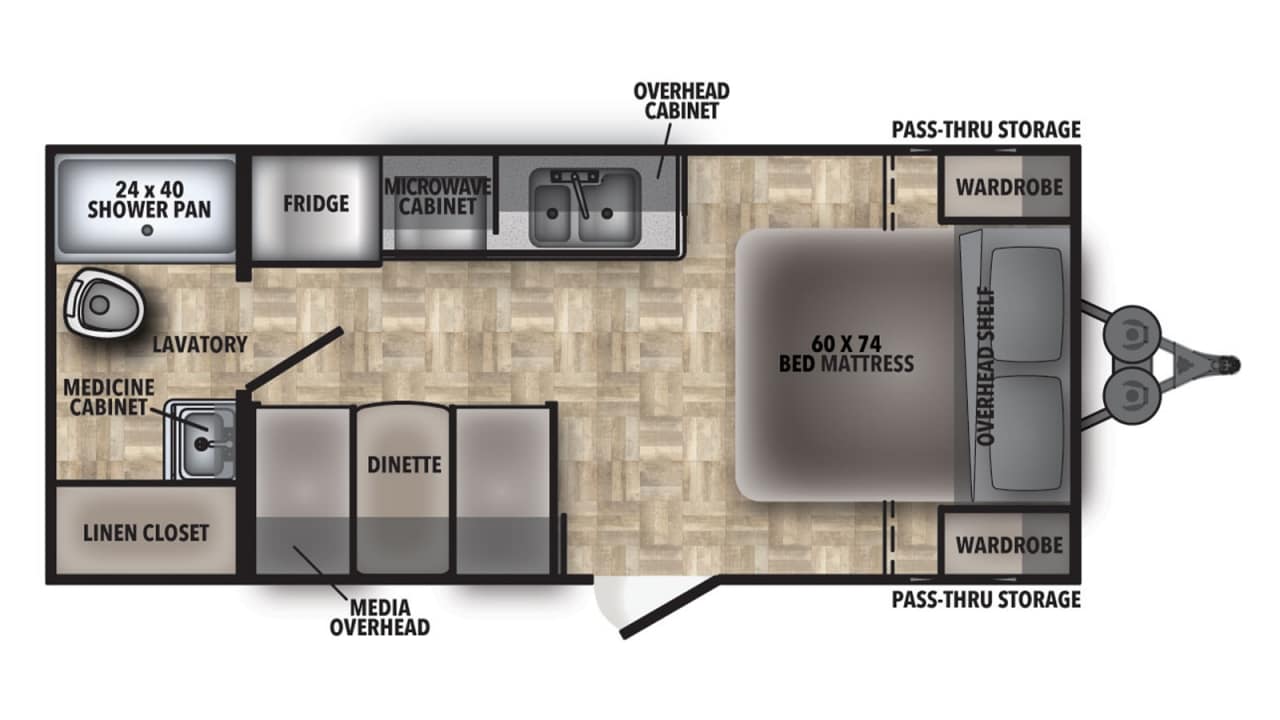 Shasta 18FQ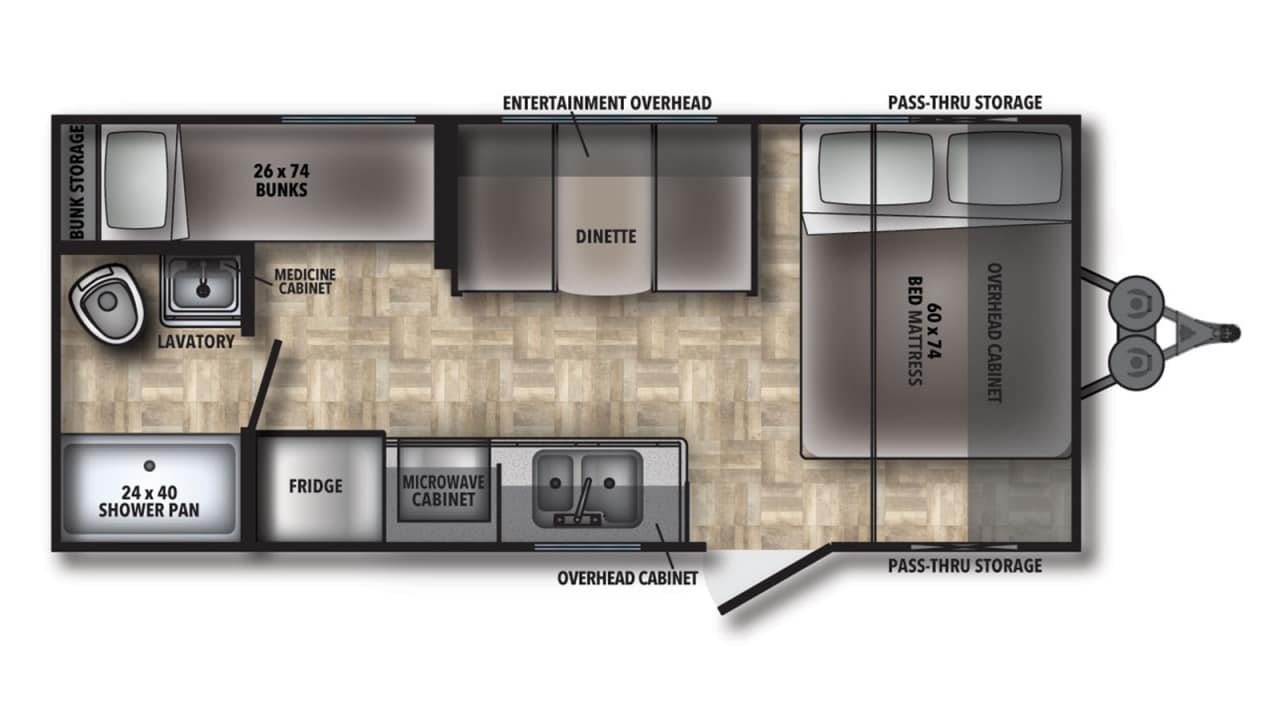 Shasta 18BH
Palomino Backpack Truck Campers
Looking for an adventure on the road? Backpack truck campers are the perfect way to explore the great outdoors without sacrificing the comforts of home. No matter the size of your truck, there is a soft side truck camper perfect for you. Thanks to the electric lift you can easily set up your camper without hand cranking the top up or down. The lightweight hard side truck campers are packed with great features and keep a lighter payload, thanks to the fully aluminium welded frame. The interiors are disigned to provide greater cabinet storage and upgraded frameless windows.
The Forest River Palomino Range of Truck Campers is available for purchase for the first time in India, only @ClubCampers!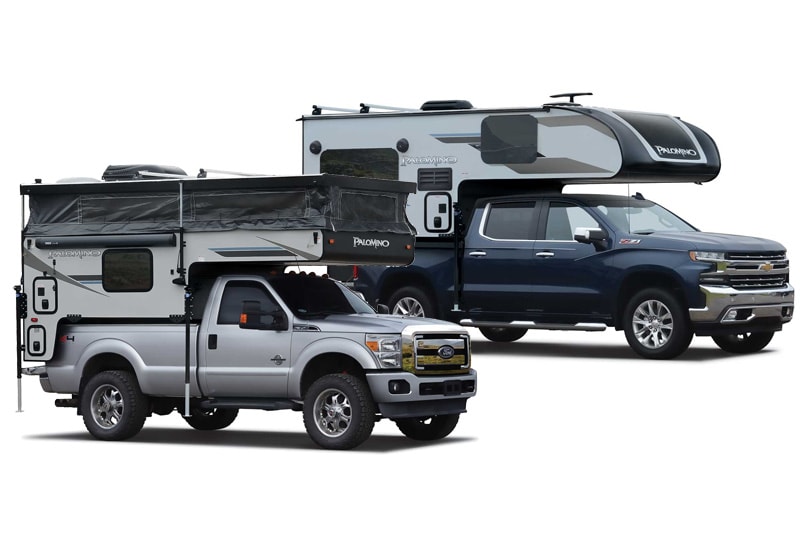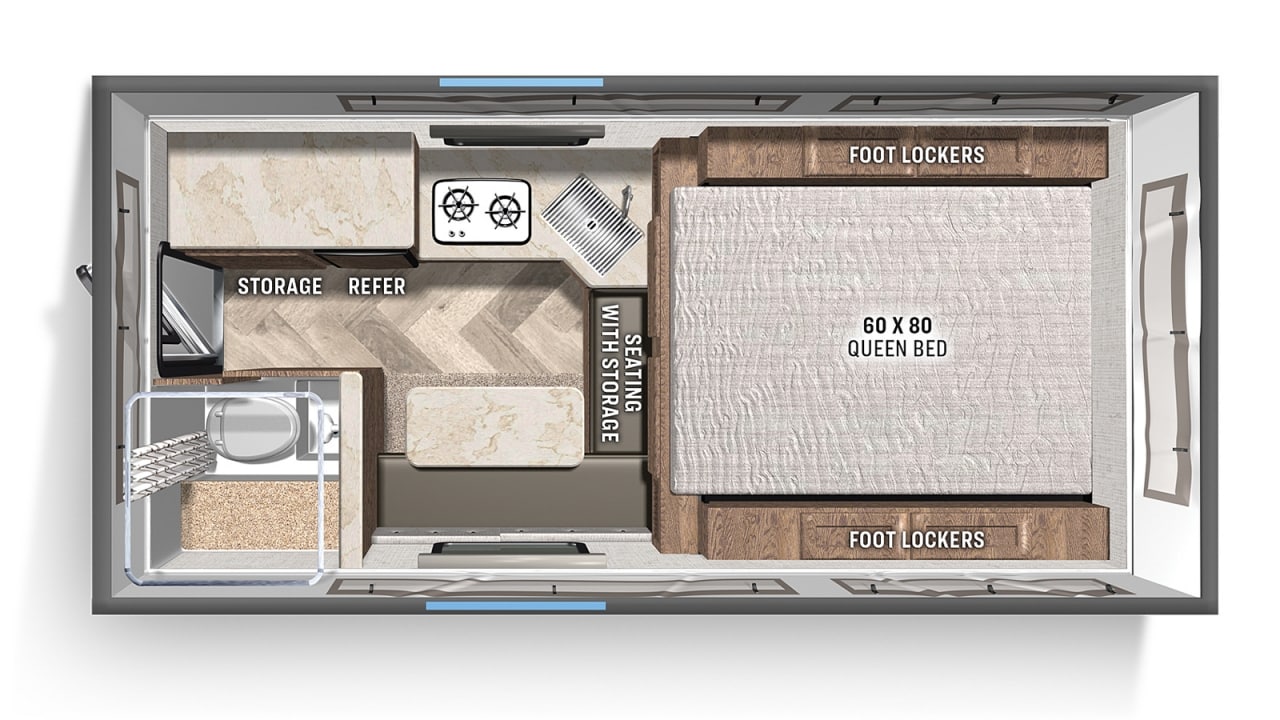 Backpack Truck Campers SS1251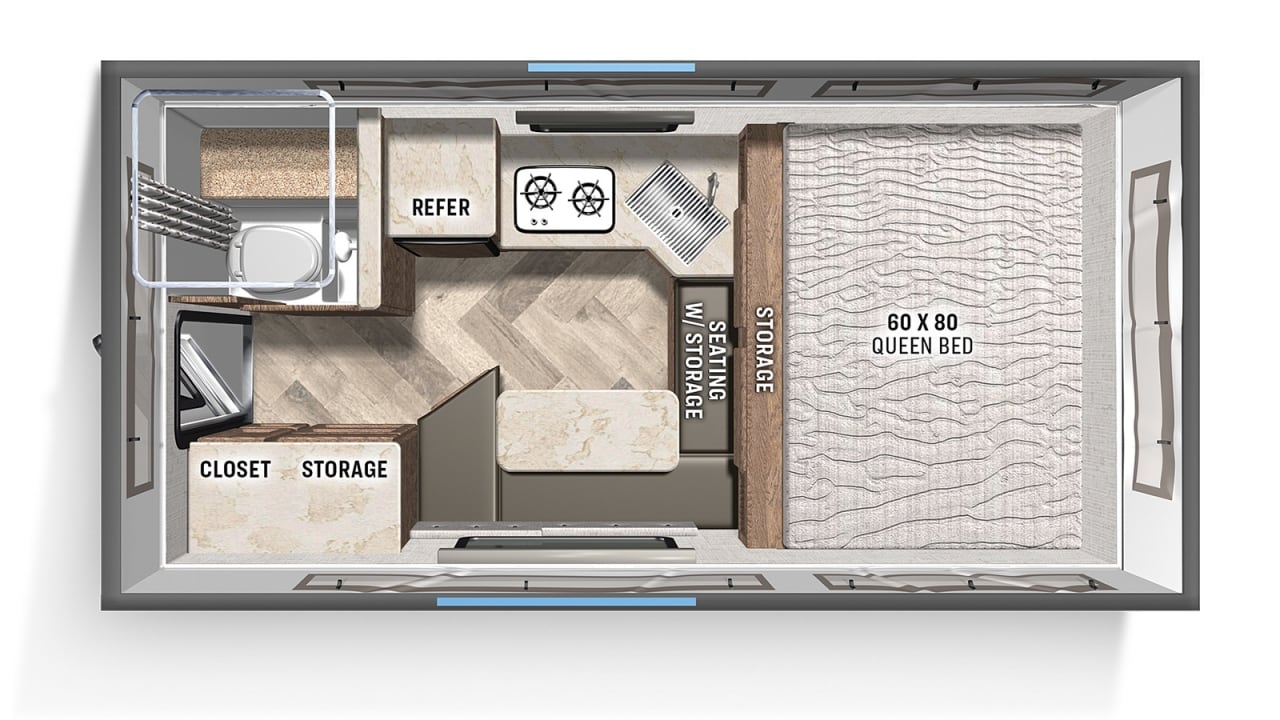 Backpack Truck Campers SS1500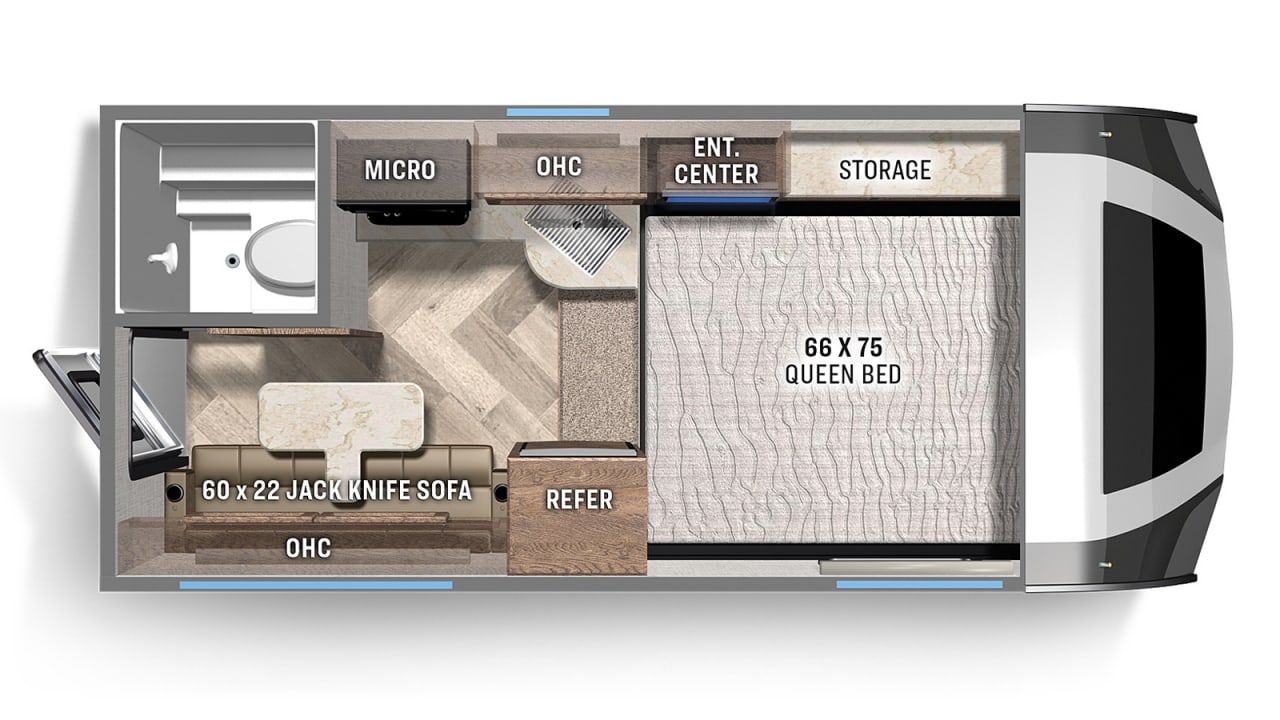 Backpack Truck Campers HS750
Palomino Revolve Travel Trailers
The Revolve is 100% powered by Solar! This allows for more travel fexibility than any other product in the market. Whether your destination is an identified location or middle of nowhere, the Revolve provides a renewable energy source while you are on the road. Explore the world with confidence in Revolve Travel Trailer.
The Forest River Palomino Revolve Range of Travel Trailers is available for purchase for the first time in India, only @ClubCampers!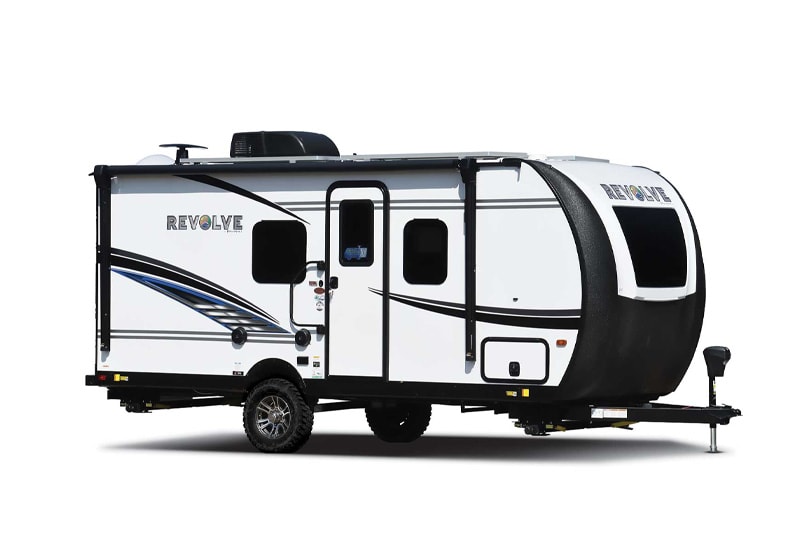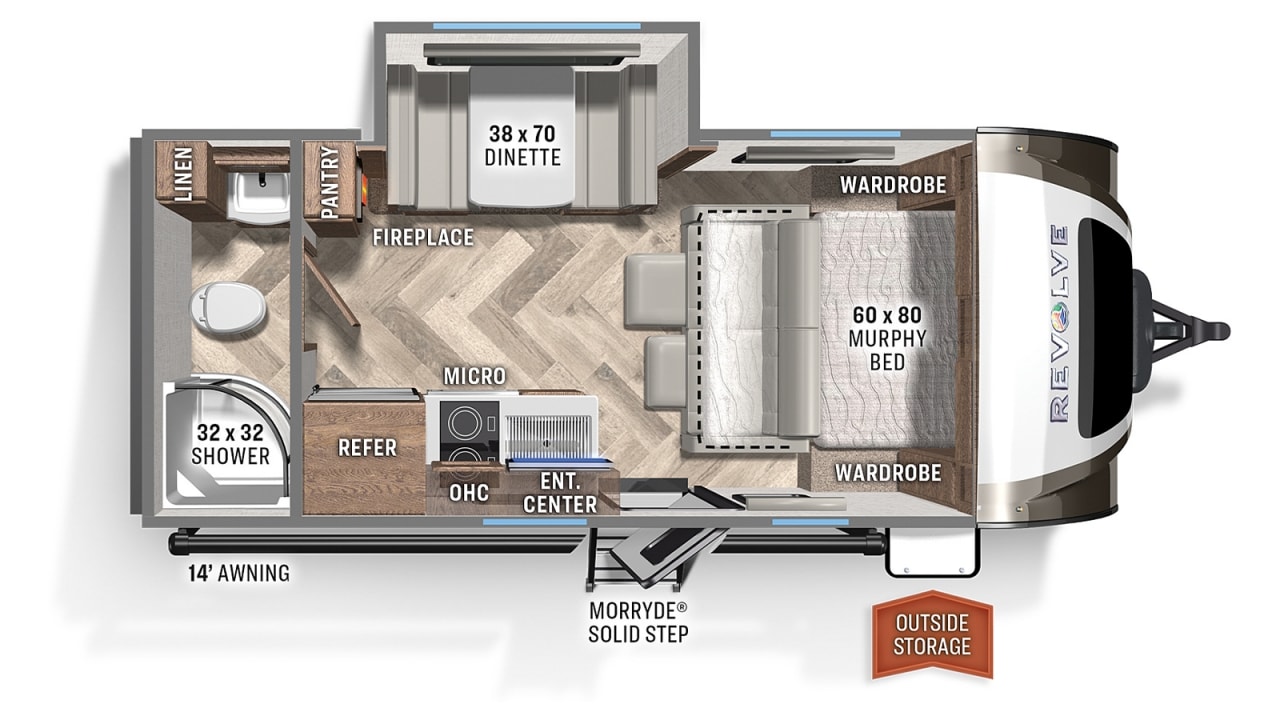 Revolve EV1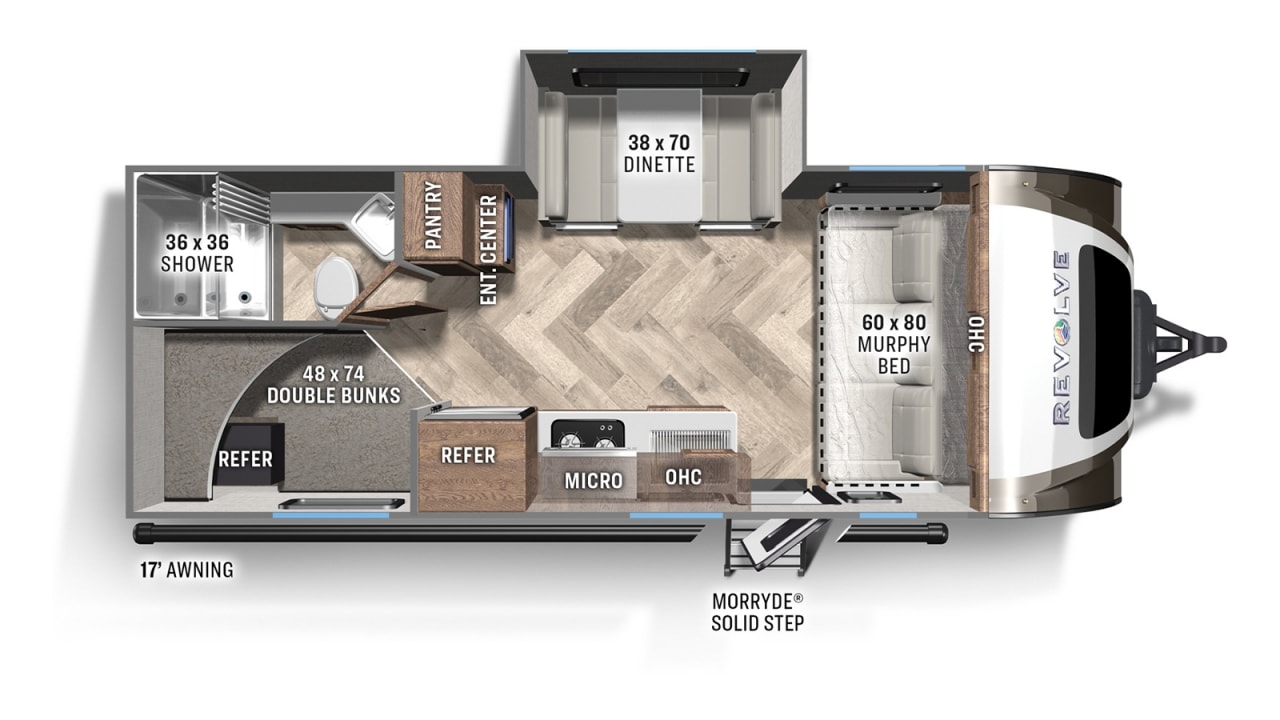 Revolve EV5
Palomino SolAire Expandable Travel Trailers
Expandable travel trailers encompass any RV that allows you to add extra living space once you're parked. Expandable sections in SolAire are pop-out area for the bedroom. Designed for families to enjoy some well deserved rest and relaxation, these Travel Trailers allow more flexibility and choice, both on the road and in a location.
The Forest River Palomino SolAire Range of Expandable Travel Trailers is available for purchase for the first time in India, only @ClubCampers!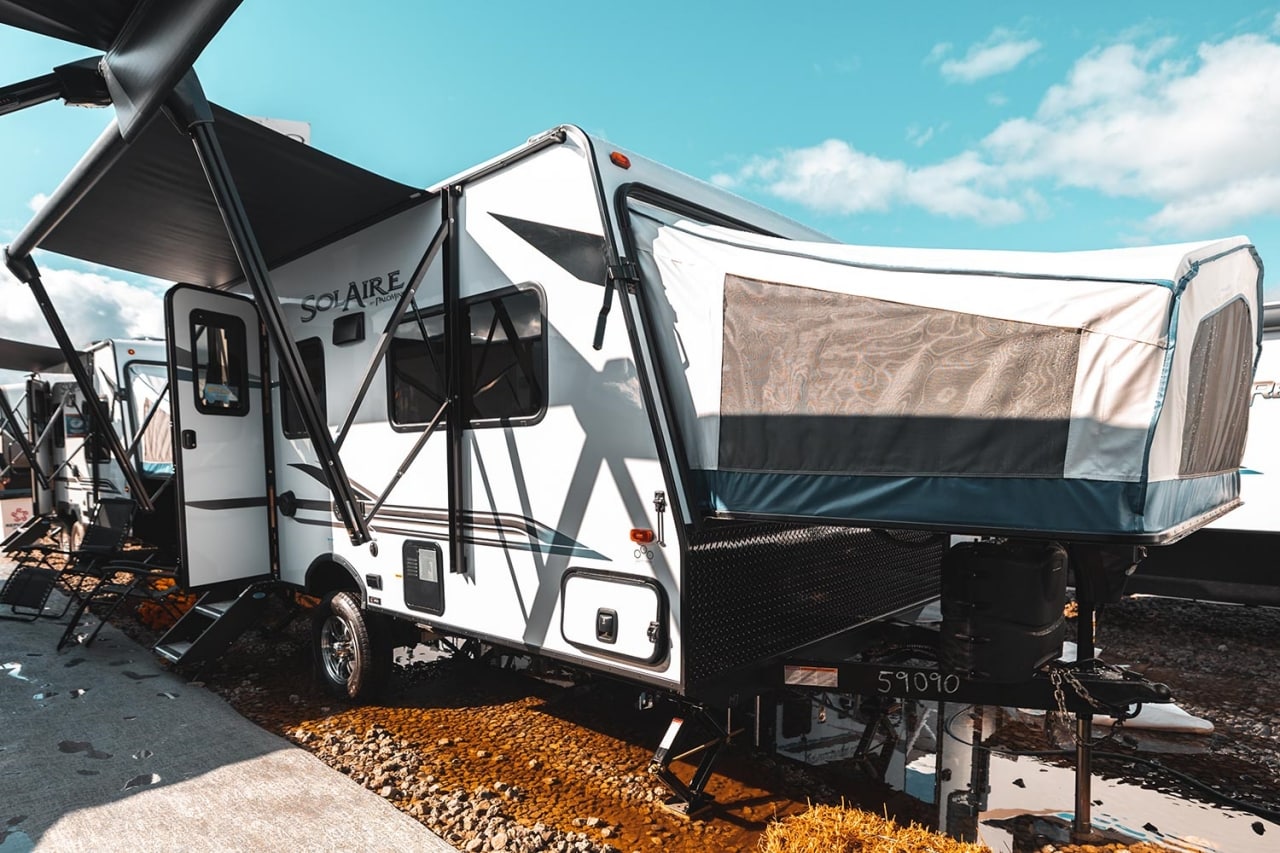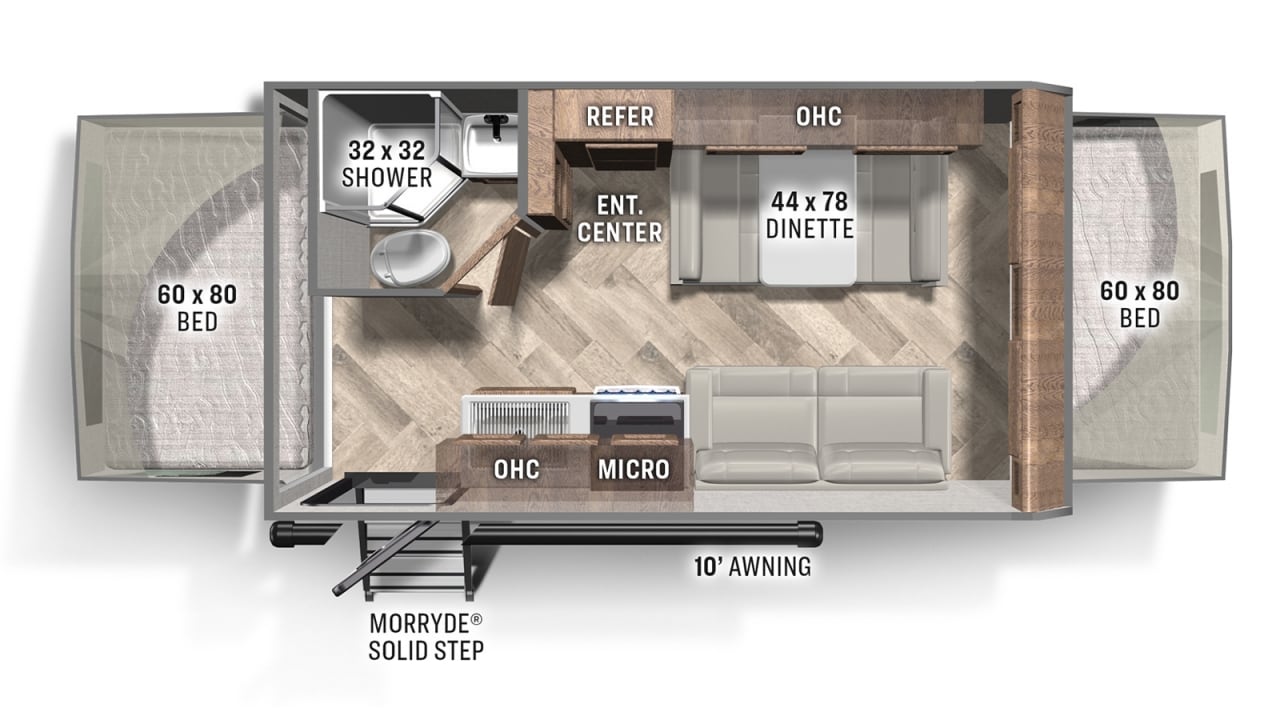 SolAire Ultra Lite 147H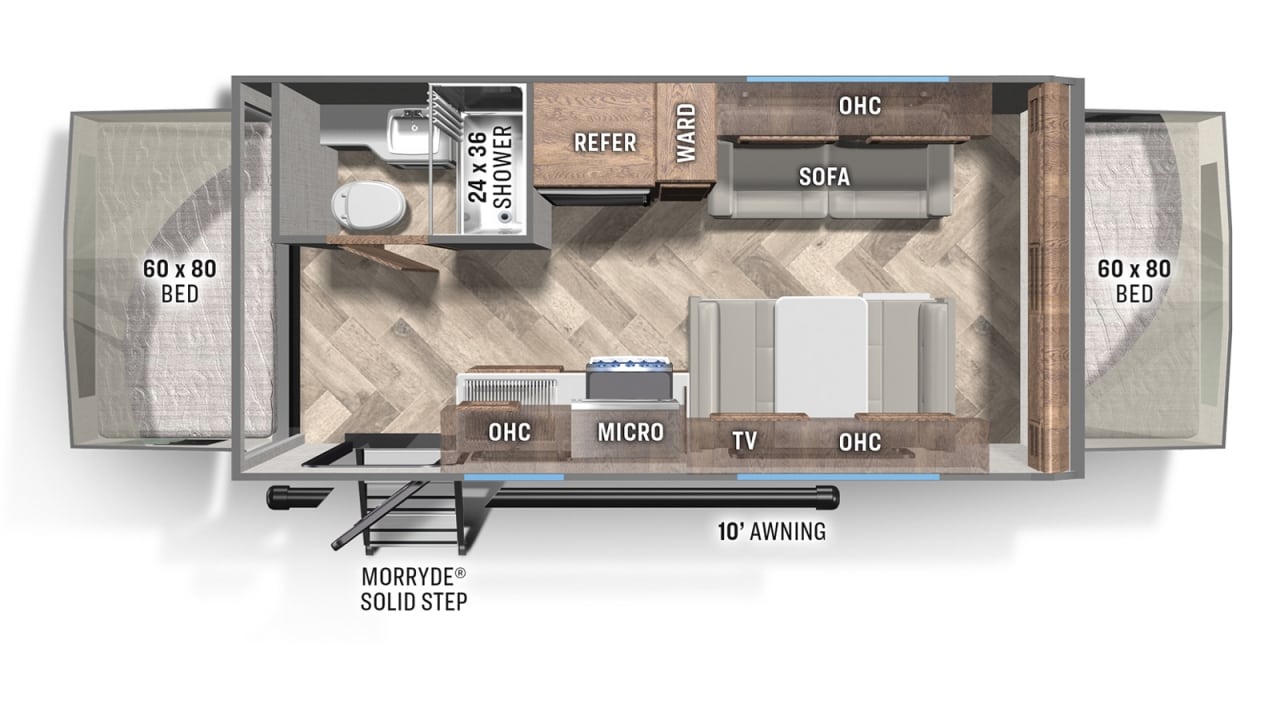 SolAire Ultra Lite 163H
Palomino Pause Travel Trailers
Award winning Palomino Pause is a new robust, off-road travel trailer. This is made for self-reliant travel to remote destinations where the journey is the principal goal! In a culture that is striving for stillness and silence, that's where the name Pause comes into play. Pause provides an Air Suspension system that allows ample ground clearance, a Solar Package that will allow you to camp off the beaten path for extended periods of time, and an exclusive Gramin System that acts as the brains of the whole camper.
The Forest River Palomino Pause Range of Travel Trailers is available for purchase for the first time in India, only @ClubCampers!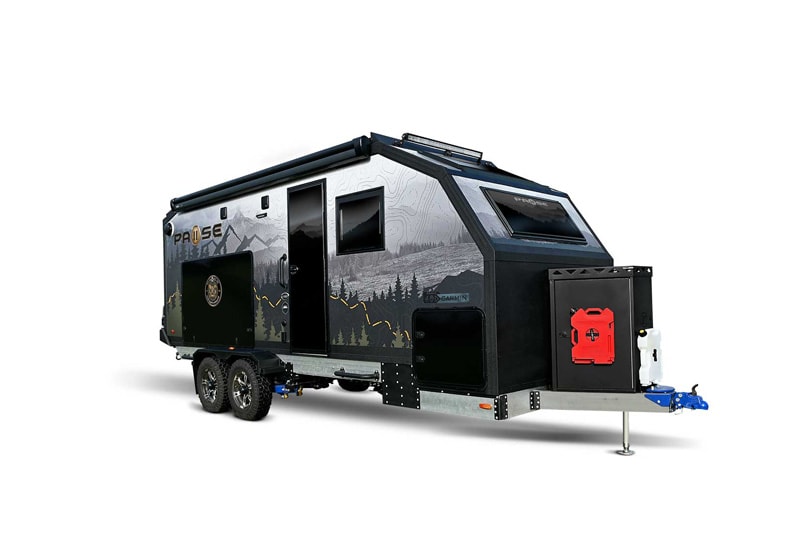 Pause 20.2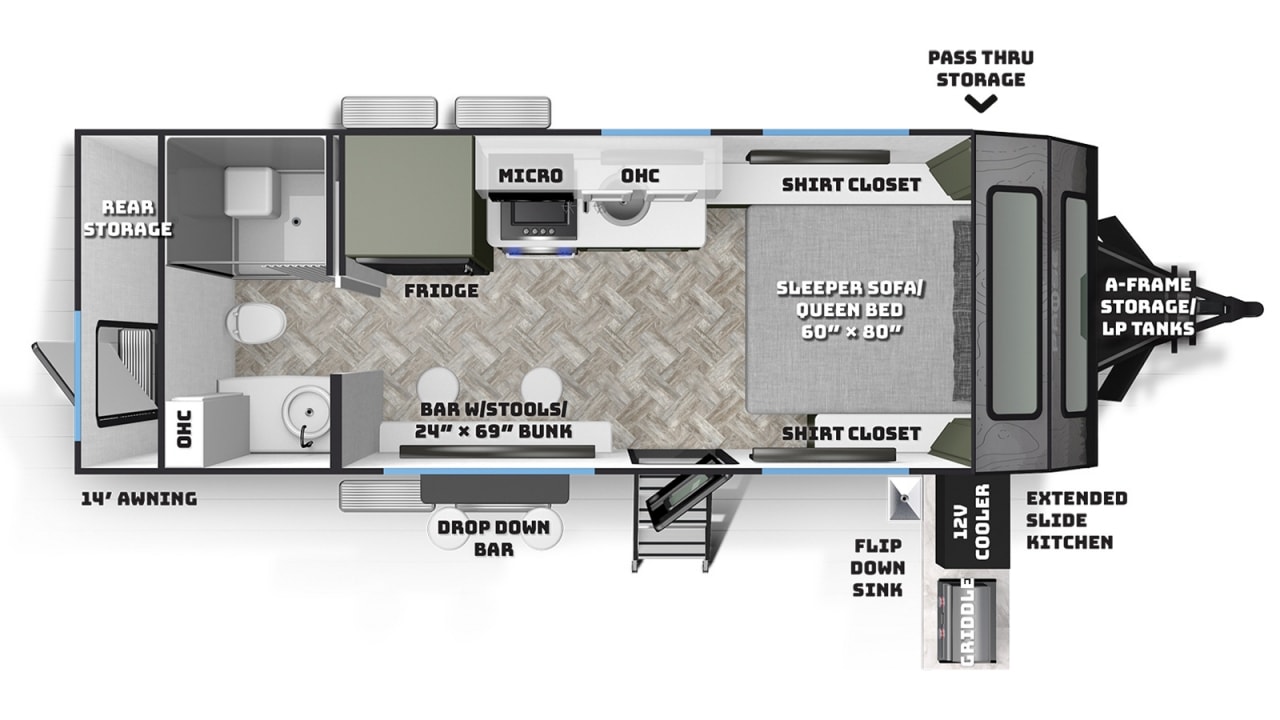 Pause 20.3
That Perfect Vacation
The first attraction of a travel trailer is to take it on a road trip, providing travelers with their own private space and amenities while on the road. This is particularly useful for families or groups of friends, who can be together and use the trailer to sleep, cook, and relax while on the trip.
Travel trailers are also perfect for "glamping", which combines camping with luxury. These are equipped with comfortable beds, air conditioning, kitchen, and other amenities, providing a more comfortable and luxurious experience for the weekend trip.
At Hotels & Resorts
Travel Trailers offer a great business opportunity to hotels and resorts as they offer a unique and immersive experience to guests. Parked on the resort property and when rented out, these trailers would provide guests with an alternative form of lodging. This would attract a different type of customer who is looking for a more outdoor-oriented experience.
Some resorts may even offer RV camping sites with electrical and water hookups for guests to use. This allows people to fully immerse themselves in the natural surroundings while still having access to modern amenities. Additionally, these RV camping sites would be a great option for those who enjoy camping but prefer the added comfort and convenience of staying on a resort.
For Lodging In Remote Areas
Travel Trailers are very useful as hotels in remote areas by offering an unique and comfortable lodging option for travelers visiting these areas. Equipped with amenities such as beds, bathrooms, kitchen and living area, these are perfect to be placed in designated areas on the property and rented out to guests or these could be converted into fully-functioning hotels with multiple rooms, reception area, and other facilities such as restaurant and bar.
Additionally, these are very convenient for setting up in places where traditional construction is not possible or is very expensive, like wilderness or conservation areas. These act as an eco-friendly solution by being equipped with solar panels and other alternative energy sources. Travel trailers as hotels in remote areas would attract more customers and provide a great business opportunity to entrepreneurs.
At Weddings and Other Destination Events
Travel Trailers are the most appropriate to use as guesthouse for out-of-town visitors at outdoor weddings and other events, providing a unique and convenient form of lodging, and also keeping the party and guests together throughout the duration. Additionally, these could be an alluring honeymoon suite for the newlywed couple, offering a private and comfortable space to spend their first night together.
These trailers offer a great business opportunity for event managers and location owners by enabling them to provide a unique and exciting experience to their clients. Once decorated and transformed into an event space, such as a lounge or a bar, these trailers give one of its kind memorable experience to the guests.
As Weekend Homes
Travel Trailers are the most apt and convenient to be used as a form of weekend home. Instead of constructing a structure for short term requirements or converting a container for weekend use, the travel trailers offer the option of a mobile home that is handy, quick and luxurious. This even offers a business opportunity by renting it out as a vacation home and generate a steady source of income. The interest in recreation is growing fast and these trailers offer an opportunity to be a part of a community of like minded people that works and plays together, offering the advantage of community living and access to various common facilities.
A Valuable Asset
Travel trailers provide an option for short-term rentals, in case of increased demand or peak season, for travelers who want to experience the RV lifestyle but don't want to buy one, or for those who want to test the waters before making a purchase. These are also suitable for corporate rentals, for companies or organizations who need temporary housing for their employees or clients in remote areas. This ensures that trailers are a money generating asset and not just a depreciating asset like other vehicles.
Friendship
A big part of the Club Campers life, it's the same feeling that keeps us all going in our lives. Heading outdoors to experience it at its purest however, is just a different experience!
Family Bonding
Quality time with family is something we all wish to have more of. Unfortunately, the lifestyle we all lead these days seldom allows that. Heading into the woods with your family every now and then fixes just this!
Lifestyle
We know that the passion for the outdoors never dies, so It's not just a life, it's a lifestyle. Once you've embraced the Club Campers Life then there is no going back!
Passion For Outdoors!
This needs no explanation! If you share this passion it can create stories, fulfil dreams, bring joy & happiness to you and the lives you touch. It can work like therapy!
& What We're Passionate About!
Our vision is to help people experience the joy of outdoors. We aspire to bring family and friends together by providing quality recreational products that serve their interests, budget, and lifestyle.
The life we lead these days requires a getaway every now and then. Many of us resort to luxurious hotel holidays, however, heading out in your car and your mobile home to the most exotic locations is an experience that simply cannot be described in words! And that is exactly what Club Campers provides. Think of us as the dream team you'd need to fulfil your dream of making the world your oyster! Renew yourself and fulfil your passion for outdoors, with our range of Travel Trailers.
Experience the Club Campers life.
"Do not follow where a path may lead. Go Instead where there is no path and lead a trail.."
– Ralph Waldo Emerson
"We travel, initially, to lose ourselves; and we travel, next to find ourselves."
"Fear is only temporary, regrets last forever"
– Unknown
"Travelling – it leaves you speechless, then turns you into a storyteller."
"It feels good to be lost in the right direction"
– Unknown
"Don't get so busy making a living that you forget to make a life."
– Dolly Parton
"Once a year go some place you've never been before."
– Dalai Lama
Stories of The Outdoor Life!
The joy of exploring the outdoors can give birth to a lot of exceptional stories. In this section, we've highlighted some quotes that a few explorers we know abide by! Want to read their full Club Campers Stories? Sign up by clicking the button below!
Vikas
"Wilderness is not a luxury but a necessity of the human spirit"
Sunaina
"The clearest way into the Universe is through a forest wilderness."
Ridhima
"Not all who wander are lost."
Kabir
"In all things of nature there is something of the marvelous."