India has warmly embraced the travel trailer and camper revolution! Watch the video above to hear what people are saying about Club Campers and the caravan transformation sweeping the nation.
Forest River Travel Trailers Now Available in India


Bank Finance



Insurance



One Year India Warranty



After Sales Service



Compliance With Regulations



Joint Ownership Possible



Immediate Delivery of Select Layouts



Stock Available In Bangalore



Rentable Parking Spots

p

TnC Apply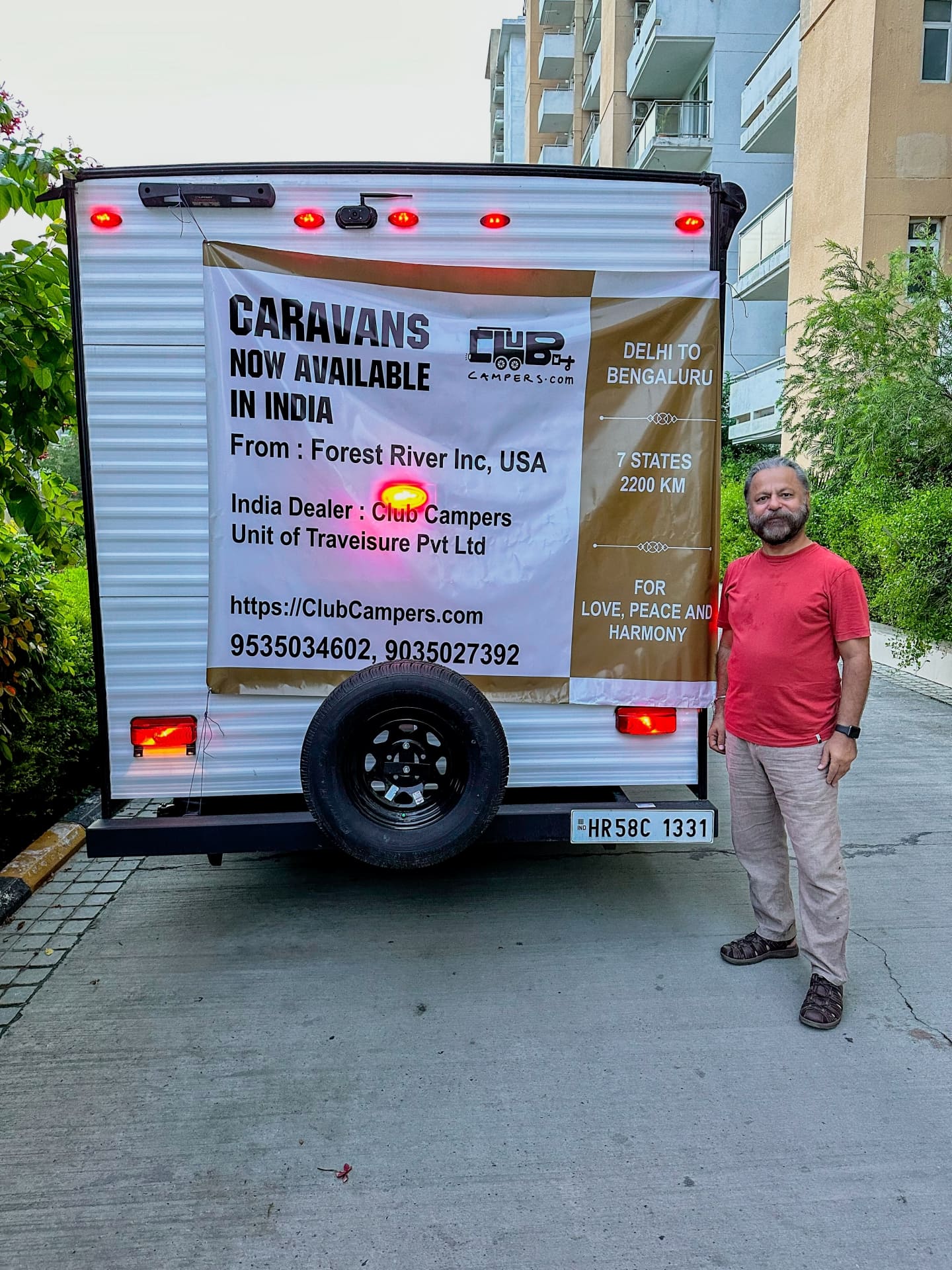 Kanwal Singh
Founder & CEO
Pioneer of
Luxury Caravanning
in India
In a vast country steeped in diverse landscapes and cultures, Kanwal Singh envisioned a novel way to experience it all – through the luxury and comfort of Forest River campers. Being the first to bring such opulence on wheels to India at scale, he didn't just introduce a product, but a whole new lifestyle.
His own journey, an epic caravan odyssey from Delhi to Bangalore, wasn't merely a trip; it was a proclamation of his belief in this lifestyle. Every bend in the road, every sunset viewed from a different locale, only deepened his passion for the unique charm of a mobile abode.
But for Kanwal, a Chartered Accountant and CPA by education and having worked in corporate world across the globe for over 25 years, it's more than just the luxury or the mobility. It's the philosophy of having a 'home on wheels' – the freedom to explore without leaving behind the comforts of home, the joy of impromptu detours, and the allure of unknown horizons. Under his guidance and vision, caravanning in India is not just about travel; it's about crafting stories, creating memories, and embracing the open road with open arms.
On the Road
with Kanwal:
The Delhi to Bangalore Adventure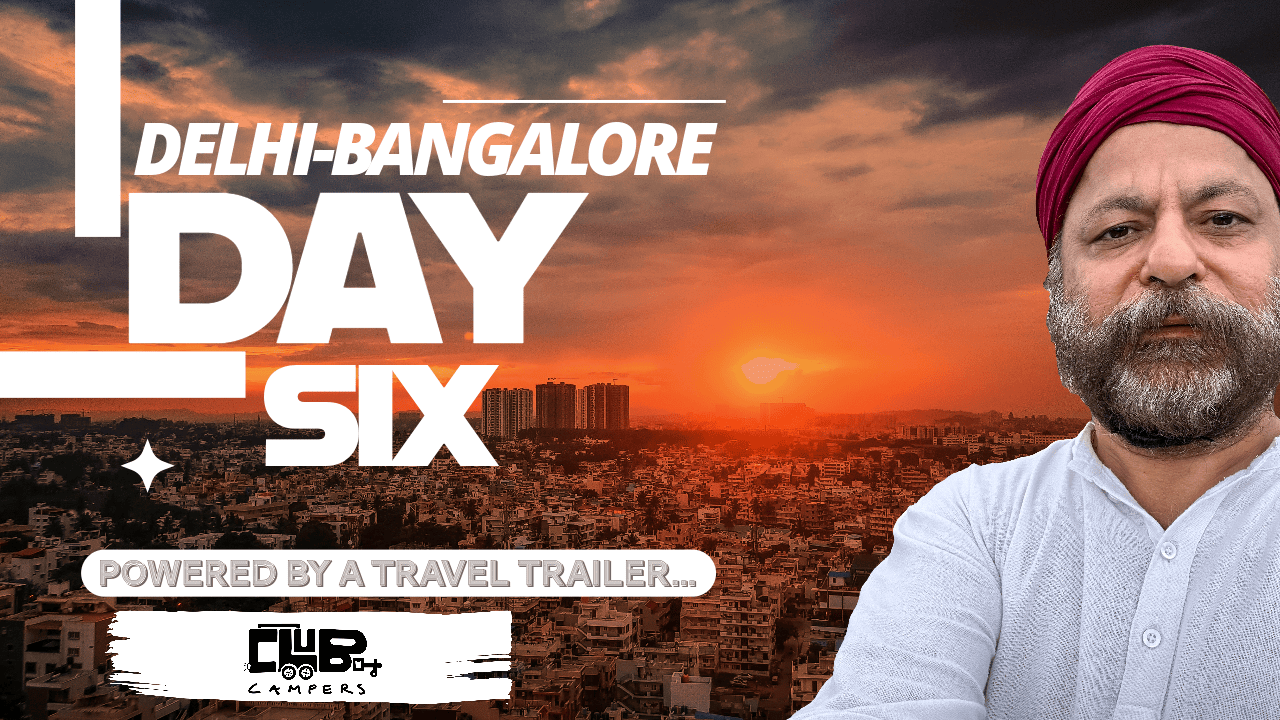 Delhi To Bangalore: In A Camper!
Kanwal's 6th day!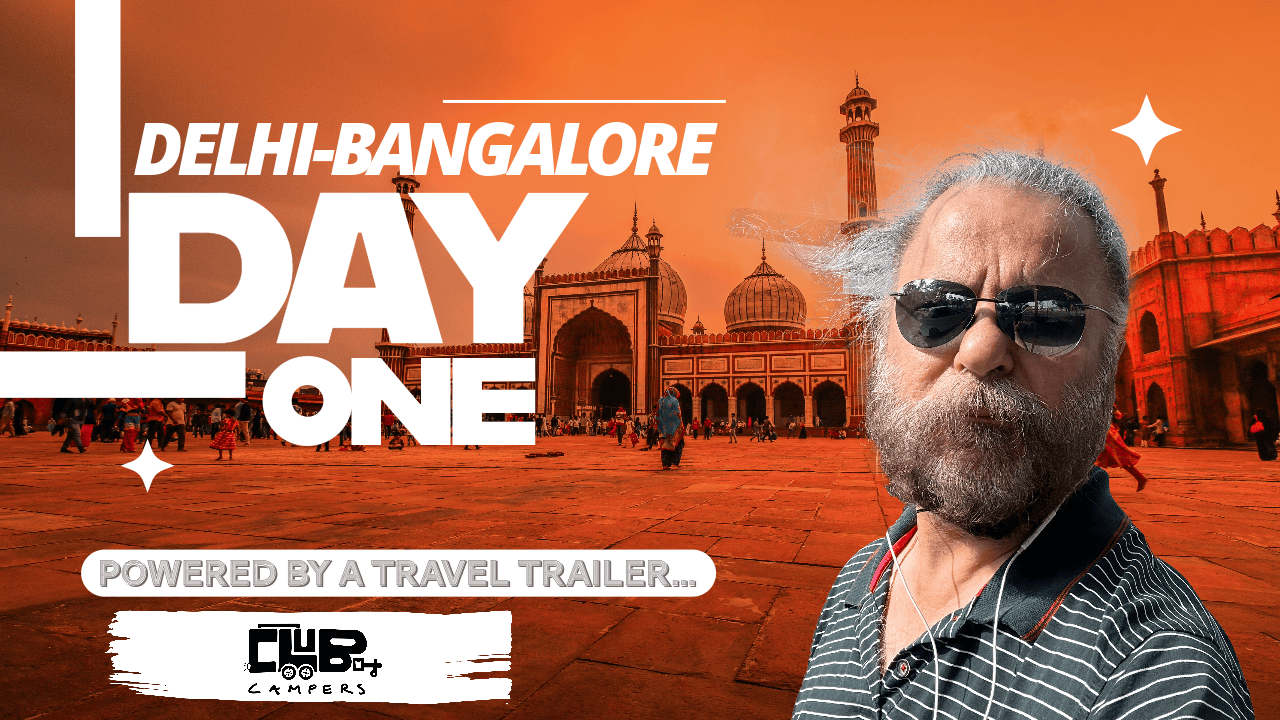 Delhi To Bangalore: In A Camper!
Kanwal's 1st day!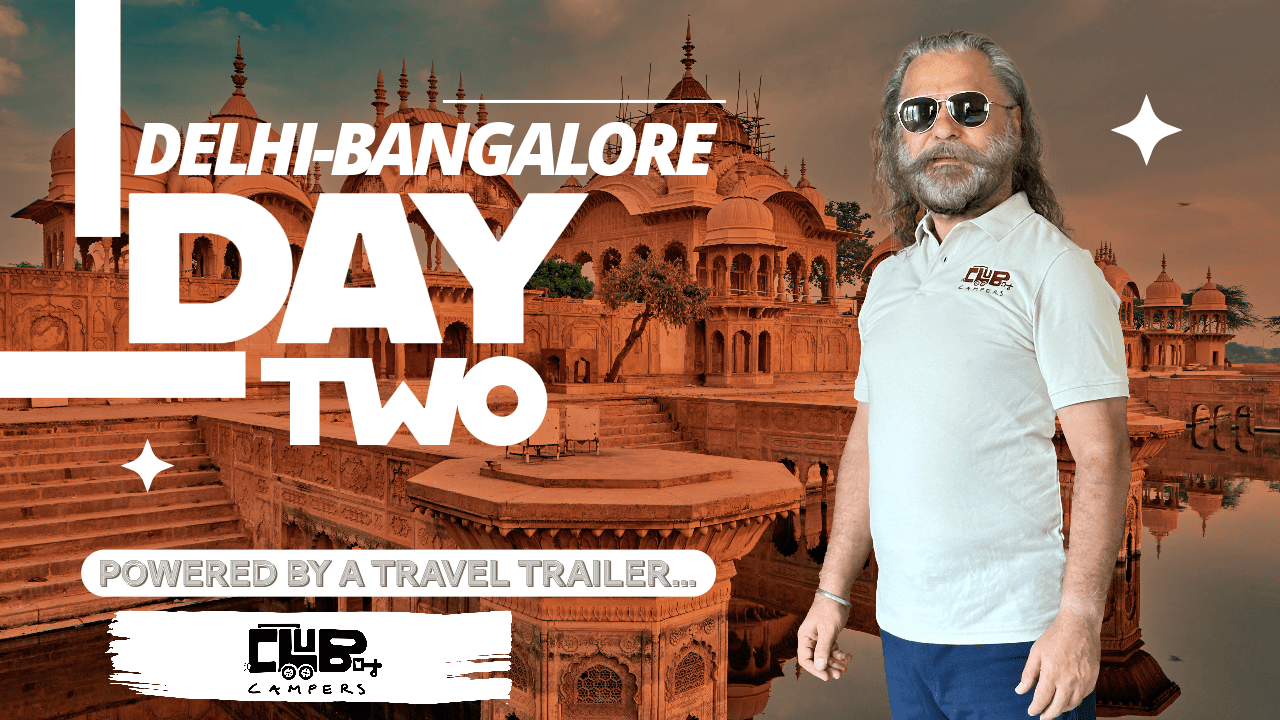 Delhi To Bangalore: In A Camper!
Kanwal's 2nd day!
Delhi To Bangalore: In A Camper!
Kanwal's 3rd day!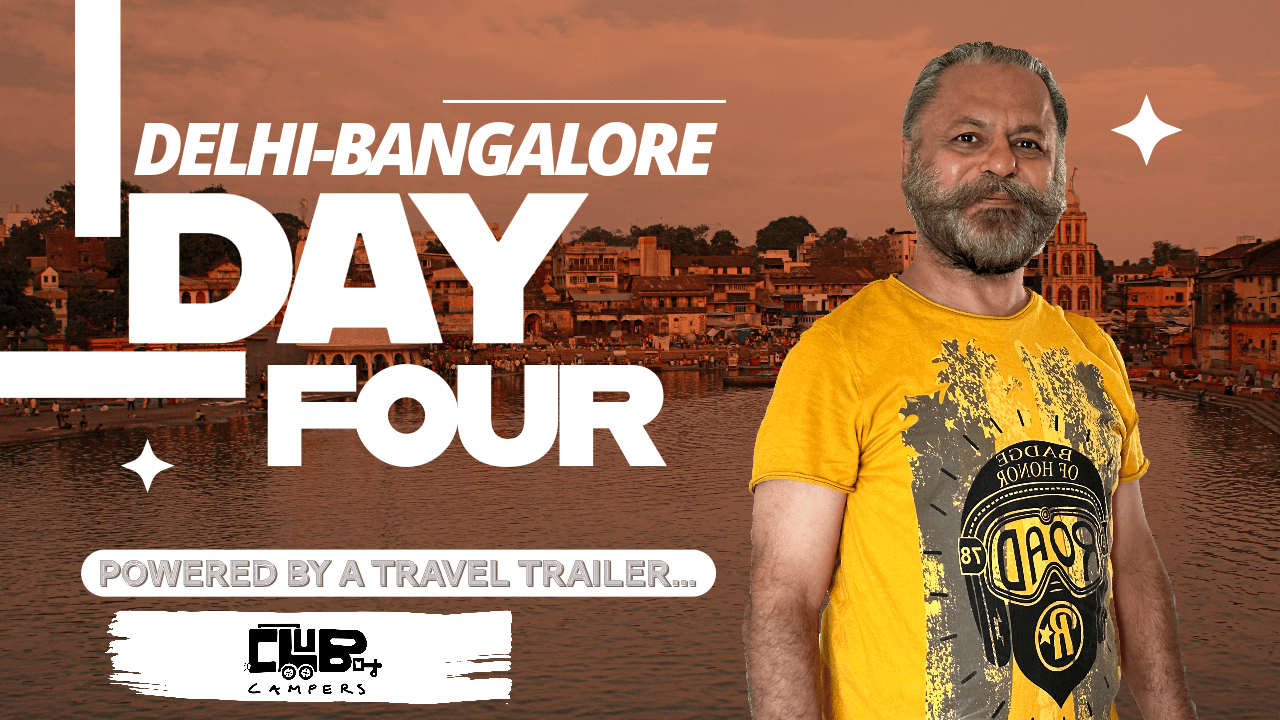 Delhi To Bangalore: In A Camper!
Kanwal's 4th day!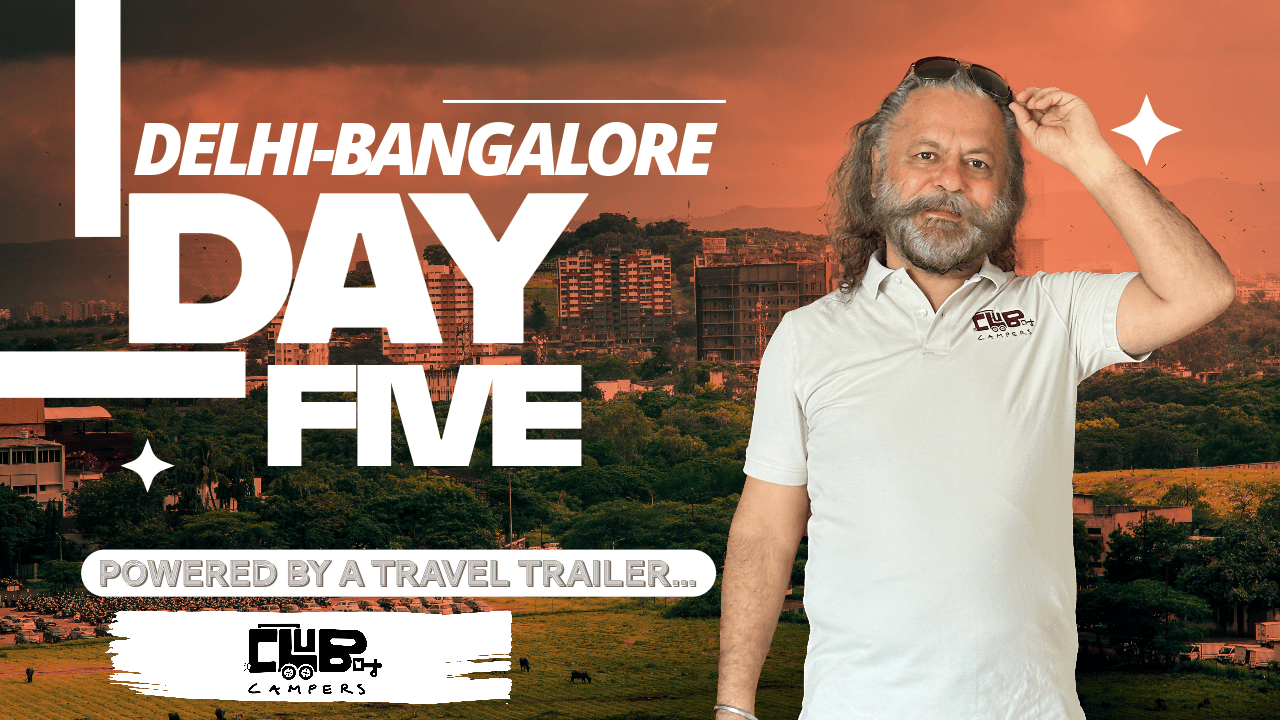 Delhi To Bangalore: In A Camper!
Kanwal's 5th day!
Stay tuned as we log Kanwal's journey for each day! Can't wait? click on the button below to view the highlights!
Venture off the beaten path and into the heart of India's mesmerizing landscapes with our curated camper trails. From coastal breezes and heritage wonders to spiritual sanctuaries and verdant plantations, each journey is a story waiting to be lived. Dive into these handpicked routes and discover the road less travelled, all with the luxury and comfort of your very own campervan. Embrace the adventure; let the trails beckon!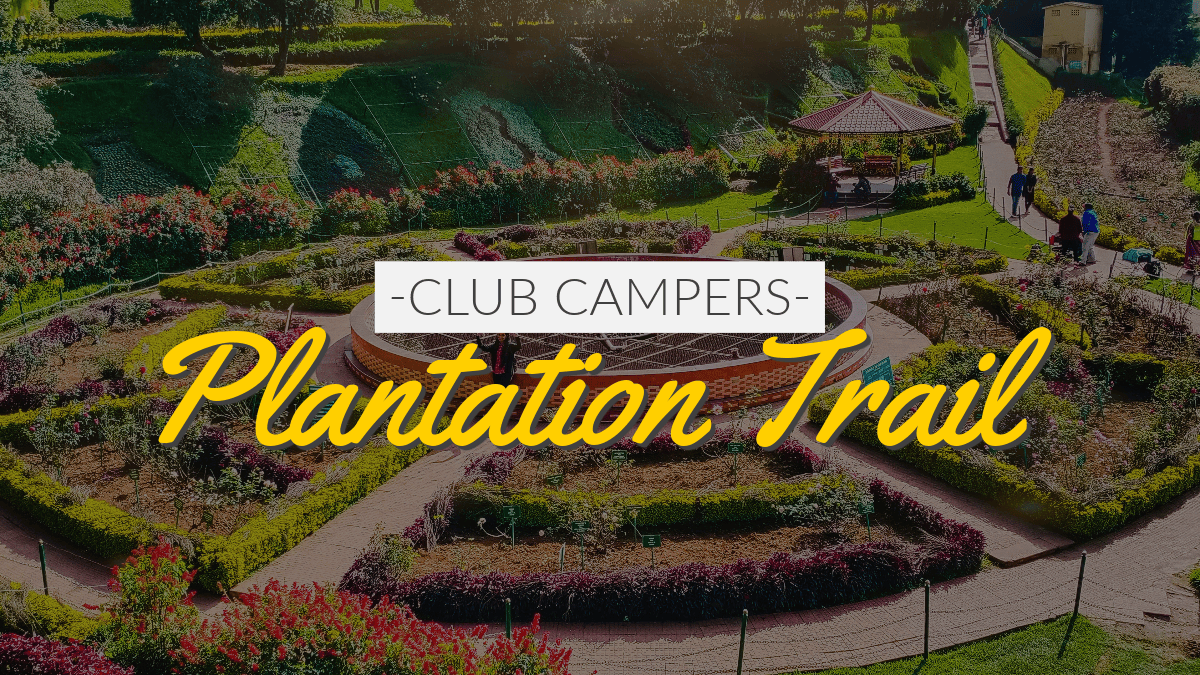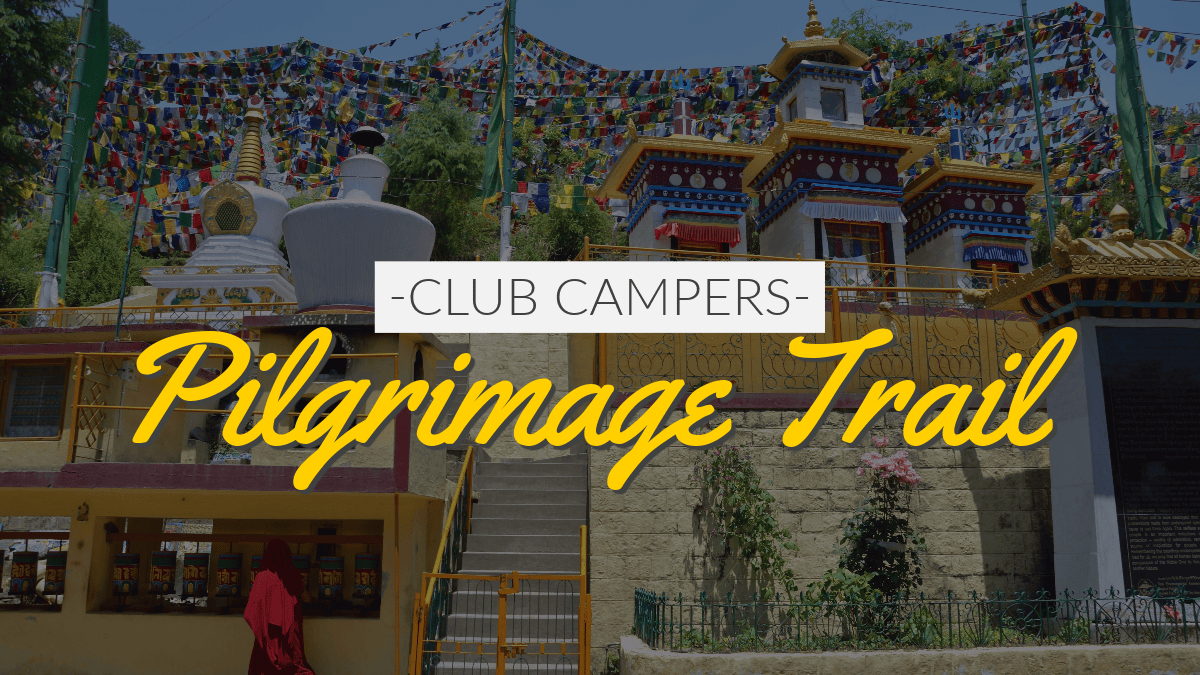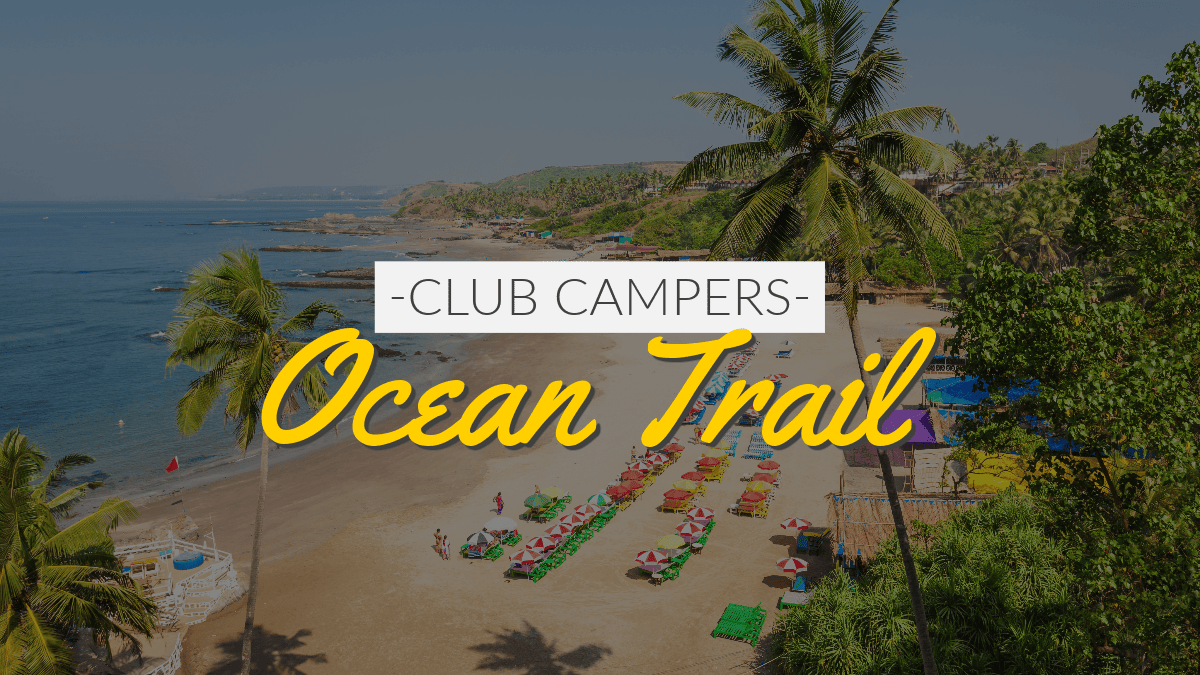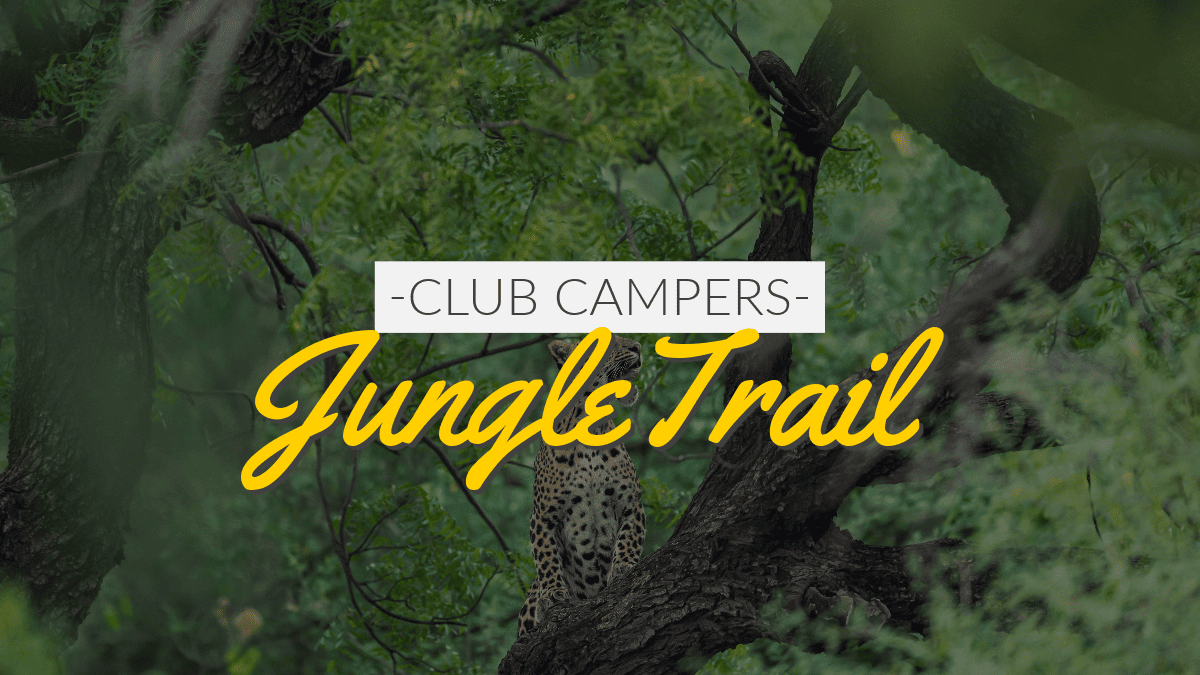 That Perfect Vacation
The first attraction of a travel trailer is to take it on a road trip, providing travellers with their own private space and amenities while on the road. This is particularly useful for families or groups of friends, who can be together and use the trailer to sleep, cook, and relax while on the trip.
Travel trailers are also perfect for "glamping", which combines camping with luxury. These are equipped with comfortable beds, air conditioning, kitchen, and other amenities, providing a more comfortable and luxurious experience for the weekend trip.
At Weddings and Other Destination Events
Travel Trailers are the most appropriate to use as guesthouse for out-of-town visitors at outdoor weddings and other events, providing a unique and convenient form of lodging, and also keeping the party and guests together throughout the duration. Additionally, these could be an alluring honeymoon suite for the newlywed couple, offering a private and comfortable space to spend their first night together.
Once decorated and transformed into an event space, such as a lounge or a bar, these trailers give one of its kind memorable experience to the guests.
At Hotels & Resorts
Travel Trailers offer a great business opportunity to hotels and resorts as they offer a unique and immersive experience to guests. Parked on the resort property and when rented out, these trailers would provide guests with an alternative form of lodging. This would attract a different type of customer who is looking for a more outdoor-oriented experience.
They allow people to fully immerse themselves in the natural surroundings while still having access to modern amenities. All this provides a great option for those who enjoy camping but prefer the added comfort and convenience of staying on a resort.
For Lodging In Remote Areas
Travel Trailers are very useful as hotels in remote areas by offering a unique and comfortable lodging option for travellers visiting these areas. Equipped with amenities such as beds, bathrooms, kitchen and living area, these are perfect to be placed in designated areas on the property and rented out to guests or these could be converted into fully-functioning hotels with multiple rooms, reception area, and other facilities such as restaurant and bar.
Additionally, these are very convenient for setting up in places where traditional construction is not possible or is very expensive.
As Weekend Homes
Travel Trailers are the most apt and convenient to be used as a form of weekend home. Instead of constructing a structure for short term requirements or converting a container for weekend use, the travel trailers offer the option of a mobile home that is handy, quick and luxurious.
This even offers a business opportunity by renting it out as a vacation home and generate a steady source of income. The interest in recreation is growing fast and these trailers offer an opportunity to be a part of a community of like minded people that works and plays together, offering the advantage of community living and access to various common facilities.
A Valuable Asset
Travel trailers provide an option for short-term rentals, in case of increased demand or peak season, for travellers who want to experience the RV lifestyle but don't want to buy one, or for those who want to test the waters before making a purchase.
These are also suitable for corporate rentals, for companies or organizations who need temporary housing for their employees or clients in remote areas. This ensures that trailers are a money generating asset and not just a depreciating asset like other vehicles.
Passion For Outdoors!
This needs no explanation! If you share this passion it can create stories, fulfil dreams, bring joy and happiness to you and the lives you touch. It can work like therapy!
Friendship
A big part of the Club Campers life, it's the same feeling that keeps us all going in our lives. Heading outdoors to experience it at its purest however, is just a different experience!
Family Bonding
Quality time with family is something we all wish to have more of. Unfortunately, the lifestyle we all lead these days seldom allows that. Heading into the woods with your family every now and then fixes just this!
Lifestyle
We know that the passion for the outdoors never dies, so It's not just a life, it's a lifestyle. Once you've embraced the Club Campers Life then there is no going back!
& What We're Passionate About!
Our vision is to help people experience the joy of outdoors. We aspire to bring family and friends together by providing quality recreational products that serve their interests, budget, and lifestyle.
The life we lead these days requires a getaway every now and then. Many of us resort to luxurious hotel holidays, however, heading out in your car and your mobile home to the most exotic locations is an experience that simply cannot be described in words! And that is exactly what Club Campers provides. Think of us as the dream team you'd need to fulfil your dream of making the world your oyster! Renew yourself and fulfil your passion for outdoors, with our range of Travel Trailers.
Experience the Club Campers life.
"Do not follow where a path may lead. Go Instead where there is no path and lead a trail.."
– Ralph Waldo Emerson
"We travel, initially, to lose ourselves; and we travel, next to find ourselves."
"Fear is only temporary, regrets last forever"
– Unknown
"Travelling – it leaves you speechless, then turns you into a storyteller."
"It feels good to be lost in the right direction"
– Unknown
"Don't get so busy making a living that you forget to make a life."
– Dolly Parton
"Once a year go some place you've never been before."
– Dalai Lama