Discover India's
Wild Side
with Club Campers
Embark on an exhilarating adventure through India's dense forests and wildlife sanctuaries. With the coziness of our travel trailers, immerse yourself in the raw beauty of nature, observing the myriad of flora and fauna in their natural habitat.
Bangalore:
Your Adventure Begins – The metropolitan hub serves as the start of your wilderness journey. Perhaps stop by to enjoy Bangalore's vibrant culture before you set off.
Bandipur:
Elephant's Abode – Walk the trails frequented by elephants and, if lucky, spot the majestic Bengal tiger in its natural habitat.
Kabini:
Reflections in the Wild – The serene waters of the Kabini river contrast beautifully with the dense forests, offering breath-taking views and abundant wildlife.
Nagarhole:
Roaring Cascades and Silent Predators – Experience the dual thrill of cascading waterfalls and the silent prowl of big cats.
Dandeli:
Where Adventure Meets the Wild – Beyond the wildlife, indulge in adrenaline-pumping activities that Dandeli offers.
BR Hills:
Elevated Wilderness – Located at an altitude, BR Hills provides a panoramic view of the surrounding forests and valleys.
Bangalore to Bandipur (220 km | Approx. 4.5 hours)
Highlights:
Ease of Usage: Begin your journey and stop by at Mysuru for a sumptuous breakfast. And then continue onwards with a smooth drive to Bandipur. Our trailers are designed for easy maneuverability, ensuring a hassle-free journey.
Bandipur National Park: A haven for wildlife enthusiasts, Bandipur offers sightings of elephants, tigers, and various species of birds.
Camper Tip: After an exciting safari in Bandipur, park your camper at a designated spot and relax to the sounds of the wild.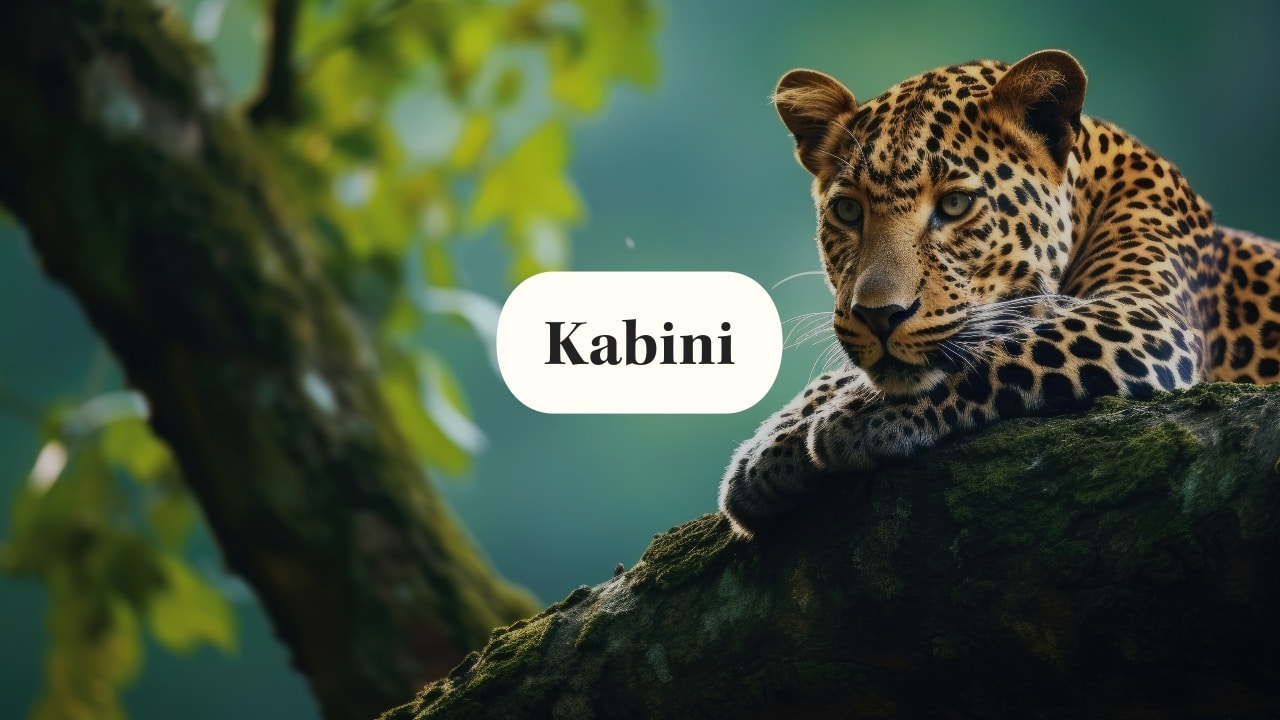 Bandipur to Kabini (90 Km | Approx. 2.5 hours)
Highlights:
Fuel Efficiency: Travel from Bandipur to Kabini, driving through serene surroundings and enjoying the comforts of your camper.
Kabini Wildlife Sanctuary: Dive deep into nature's embrace, with a chance to spot leopards, elephants, and deer in their natural habitat.
Camper Tip: Enjoy a boat safari on the Kabini River and return to your camper for a cozy evening by the riverside.
Kabini to Nagarhole (40 km | Approx. 1.5 hours)
Highlights:
Comfort on the Go: As you drive to Nagarhole, relax in the comfort of our campers, designed to make even the rugged jungle roads feel like a breeze.
Nagarhole's Dense Greens: Dive deep into the pristine wilderness of Nagarhole, known for its rich diversity of wildlife, including the majestic elephant and the elusive black panther.
Camper Tip: Set up camp on the outskirts of Nagarhole. Engage in an early morning jungle safari, and post-safari, return to your trailer for a well-deserved rest.
Nagarhole to BR Hills (140 Km | Approx. 4 hours)
Highlights:
Post-Sale Service: As you head towards the picturesque BR Hills, remember that our commitment to you extends beyond just the sale. Reach out for any assistance or service needs for your trailer.
Biligiri Rangana Hills (BR Hills): Experience a unique blend of deciduous forests and grassy hills, home to a diverse range of fauna including tigers, elephants, and rare birds.
Camper Tip: Find a serene spot to park your camper in BR Hills. Venture out for a trek or bird-watching during the day and enjoy a campfire by your trailer at night.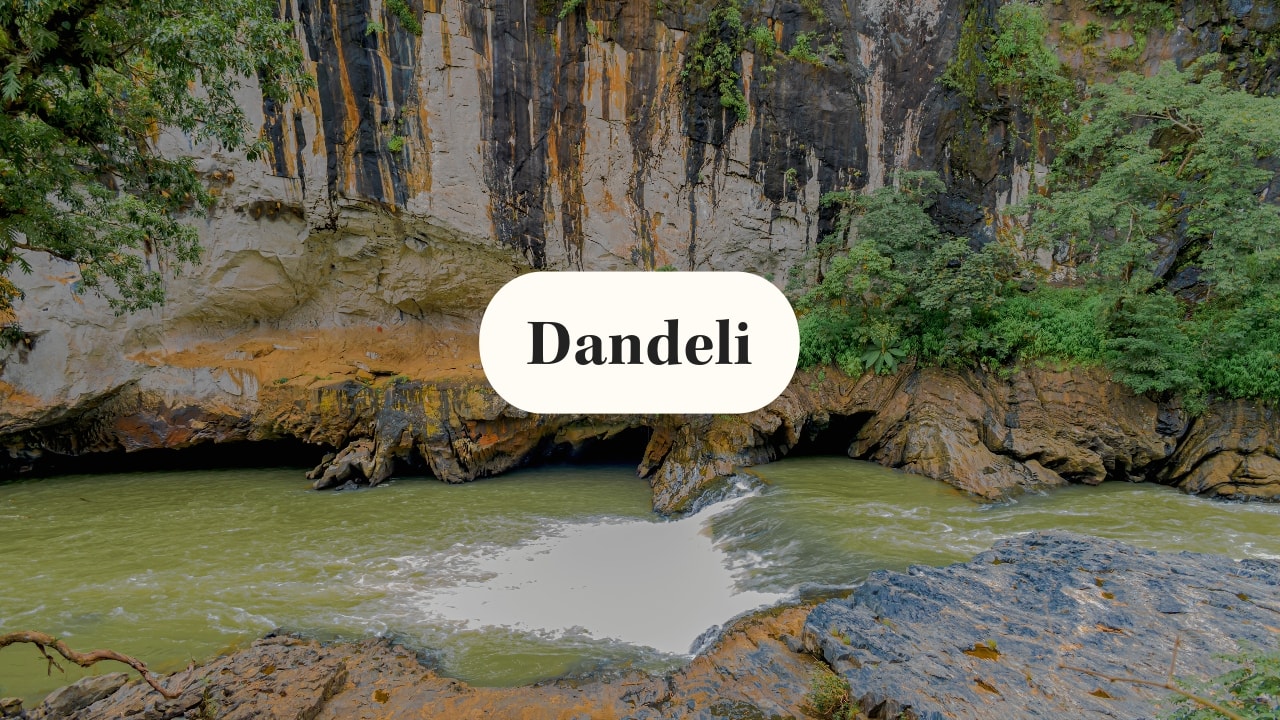 BR Hills to Dandeli (580 Km | Approx. 12 hours)
Take a night halt at Chitrdurga, famous for bold rock hills , picturesque valleys and huge towering boulders in unimaginable shapes.
Highlights:
Cost-Efficient: Save on accommodation expenses as you travel to Dandeli. Our trailers are not just about mobility but also about economical travel.
Dandeli's Adventure Spots: Famous for white-water rafting and its lush forests, Dandeli is an adventure lover's paradise.
Camper Tip: Once in Dandeli, take a detour for some adrenaline-pumping rafting. At the end of the day, retreat to your camper, park near the river, and listen to the calming sounds of water.
Drive back from Dandeli to Bangalore (460 Km/ Approx. 10 hours), taking a night's halt at Davangere, famous for its lip smacking Benne Dosa, a crispy variant of Dosa with butter applied generously on it which is best savoured with a spicy chutney and potato palya (curry). The surrounding villages of Davangere produce hand-loomed cotton and wool.
General Tip: As you embark on a journey in our campers, plan in a way that you leave the place of origin early, cover at maximum 250-300 Km in a day in 6-8 hours, and reach the destination by late afternoon.
For Love, Peace, and Harmony...
This Jungle Trail is a masterfully curated experience, crafted with the expertise of Kanwal Singh in collaboration with Club Campers. While we've taken great care to design a journey that showcases the best of India's heritage, we understand the allure of personalization. If you wish to customize your adventure, tweak the starting point, or explore new horizons, please don't hesitate to reach out. We're committed to tailoring the experience to best fit your dreams and desires. Your ideal journey awaits; let us help you make it a reality.
Ready To
Embark
on Your Journey?
Your adventure is just a call away! Whether you have questions, need guidance on your itinerary, or are ready to book your camper trail, we're here to help. Reach out to us and let's co-create memories that will last a lifetime. Your unique caravan experience is waiting; all you have to do is take the first step. Contact us now!